Krop.com – Freelance Marketplaces
Build Your Web Presence And Find Jobs On Krop.com
Are you a creative professional? Do you use Krop.com to grow your web presence, showcase your creative portfolio, and find jobs? You definitely should! Krop.com will help you get one step closer to landing your dream job in the creative industry.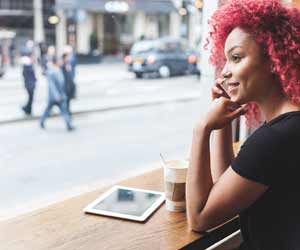 Krop.com is one of the Internet's top creative industry job boards and portfolio hosting websites. They specialize in connecting top talent with top companies for long-term success. If you're in the creative industry, this is exactly what your job search needs.
Krop.com helps creative individuals build web pages to showcase their portfolio and resume and they provide an industry-specific job board featuring jobs in the creative niche. Anyone with a Krop.com account is added to a private, searchable database of creatives that can only be accessed by the top companies. Basically, Krop.com is a one-stop shop for any aspiring creative or creative employer.
Originally designed by creative professionals, Krop.com's goal is to help creative job seekers of any and all experience levels find cool jobs. Based in Calabasas, California the idea of Krop.com started in 2000 as a private mailing list of the top designers. It soon grew into a job board and eventually became the Krop.com of today that features portfolio hosting, a job board, and an extensive database featuring the top creative talent like you. Krop.com receives over 1 million visits per month – making it the perfect launchpad for your creative career.
Krop.com is a site to join and bookmark for anyone that works as a Freelancer, Mobile Developer, Graphic Designer, UX/UI Designer, Web Developer, Illustrator, Fashion, Designer, Marketing/PR Expert, Copywriter, Creative Director, Animator, or any other creative career. Are you ready to sign up?
Anyone can sign up for a Krop.com account. There is a free version that allows you to post your resume and a few select images or a PRO version that allows you unlimited features for about $10 per month. Once your account is up and running you have access to the Krop.com job board and can build your profile page. You'll also be added to the Krop.com database of over 100,000 resumes and portfolios of "the planet's top creative talent."
With just a few clicks of your mouse, you can join Krop.com. It's easy to build an outstanding portfolio page that can be seen by top employers from around the world. There is no coding or hosting necessary. Select a theme and then add your information and portfolio images. Your web presence will be up and running in minutes.
Krop.com is great for employers as well. Employers pay to access the Krop.com database and they also pay to post job listings on the Krop.com job board. The job listings are searchable by category, keyword, or location. This helps job seekers to focus their job search on the best jobs on the market.
It's important to note that you cannot make money by joining Krop.com. Instead, you have the opportunity to find creative jobs and to highlight your creative talents through your portfolio and resume. It's never been easier to be found by top companies who want to recruit you. Take advantage of this huge and free opportunity.
Krop.com has a reputation for working with some of the world's coolest companies. With Krop.com, you might find your next job with Gucci, Forbes, Facebook, Business Insider, Apple, The New York Times, Guggenheim, NBC, Nike, MTV, Martha Stewart Living, Nintendo, Samsung, GoDaddy, Walt Disney Studios, Nickelodeon, Eddie Bauer, Microsoft, Ticketmaster, or some other name brand company.
Krop.com is there to help you sell your creative talents to the world. It's an easy way to highlight your portfolio and to find creative jobs. Every web designer, graphic designer, photographer, art director, copywriter, producer, marketer, social media coordinator, and other creative experts need to sign up for a Krop.com account. Krop.com may be the best thing you will ever do for your creative career.
Quick Facts About Krop.com
Year Started: 2000
Headquarters: Calabasas, California
Description: Provides creative individuals an opportunity to host their resume and portfolio online, find creative jobs, and be added to a database featuring the world's best creative talent.
Krop.com Requirements: Creative Skills and Talents
Pay: Non-Paying Site
Helpful Krop.com Links: