Chegg Online Tutoring Jobs
Find Online Tutoring Jobs With Chegg Tutors by InstaEDU
It's frustrating when we can't fully grasp a subject. Sometimes no matter what we read or how we study, things just don't make sense. What we need is someone to help us learn new things in a simple and convenient setting. That's exactly what Chegg Tutors does.
Chegg Tutors by InstaEDU is an online tutoring marketplace that connects students with expert tutors who can help them learn practically any subject in the world. This online and app-based tutoring platform follows the shared economy business model by offering on-demand or scheduled lessons where online tutors can help students improve their grades and learn new things.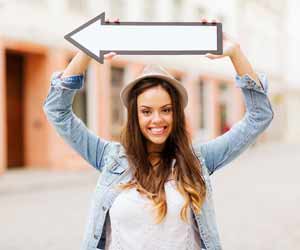 No matter what you want to learn, there is a Chegg tutor who can help you fine-tune your knowledge base. All a student needs to do is log in to Chegg and request help in high school, college, or general interest subjects like math, science, programming, computer science, engineering, web design, WordPress, history, music, business, language, humanities, and hundreds of other categories.
Chegg Tutors will help to match the student with an expert in that niche who can help them excel. Tutors and students interact one-on-one in virtual classrooms featuring chat rooms, app messaging, audio, and video. No downloads are necessary as everything is done online. This means that Chegg Tutors and students can be located anywhere in the world. Try it for 30-minutes totally free. Then pay by the minute or get a monthly plan.
Alison Johnston Rue, Dan Johnston, and Joey Shurtleff founded a company called InstaEDU in 2011 and launched it in 2012. The company established itself as a dependable source for online tutoring. In June 2014, InstaEDU was then acquired by Chegg and rebranded as Chegg Tutors. It has continued to be a fantastic online educational option for anyone trying to learn anything from anywhere.
Apply online to become a Chegg Tutor. Chegg requires that all tutors have tutoring, instructing, or teaching experience, and they must be enrolled or have graduated from a 4-year university. A Facebook account is required to verify your identity. Chegg asks some basic questions and then allows you to select the subjects where you are a subject matter expert.
It usually takes about a week to be approved. Chegg will confirm your education and schooling, your areas of expertise, and they want to get to know you better. Once you are in the system, create an online Chegg Tutor profile and begin your journey into the world of online tutoring.
All you have to do is to check the Chegg app or website to see when tutoring opportunities are available. If something comes up and you find it convenient, take the lesson and help a student learn new things. It's a totally flexible job that allows you to work from home or from anywhere in the world. You can find work on-demand or schedule lessons when it's convenient for both you and the student. As you grow your Chegg reputation, profile, and ratings, you'll get more and more work.
Chegg pays $20 per hour. The rate is based on the number of minutes that you work as an online tutor. Chegg pays tutors every Friday via PayPal for all lessons completed that week. The more you work, the more you will make. It's a reliable place to make money online and if you fit the requirements, you should become a Chegg Tutor.
Being a Chegg Tutor is an excellent way to stay engaged in subjects where you are an expert. Use your knowledge to help others learn new things and earn a bit of extra money for yourself too.
As Chegg says, "Studying shouldn't be a pain in the app." Are you ready to make a difference in a student's life and share your knowledge and expertise in the online tutoring setting? If so, sign up to be a Chegg Tutor today.
Quick Facts About Chegg Tutors by InstaEDU
Year Founded: 2011
Headquarters: San Francisco, California
Description: Connects students with expert tutors for online tutoring in a wide variety of subjects
Tutor Requirements: Tutoring or teaching experience and be enrolled or have graduated from a 4-year university
Pay: $20 per hour
Helpful Chegg Tutors by InstaEDU Links: