Teaching Basic English Online with VIPKID
Make Money Teaching English From the Comfort of Your Home With VIPKID
VIPKID is linking the world through education by providing an international learning experience that allows you to teach Chinese children from the comfort of your own home.
What We Believe
Our mission is to inspire and empower every child for the future. In order to do this, we have embarked on a better way to teach foreign languages. We encourage curiosity, critical thinking and creativity from our teachers and students.
What We Do
Through our online platform, we provide 1-on-1 full immersion language and content classes based on the US Common Core State Standards.
VIPKID Promo Video
VIPKID is growing fast, and that's a large part due to our wonderful community! Every day we welcome new teachers to the passionate teacher community in the U.S. and around the world!
Online teaching jobs are becoming more and more popular as technology continues to make them, and other work-from-home jobs, more accessible. This format of knowledge sharing is convenient for both teachers and students, as it can be done independently and outside of a traditional classroom.
If you're an English teacher searching for teaching jobs online, especially abroad, then you've come to the right place. VIPKID is always looking for online English teachers for our young students. We look for teachers that are high-energy, great with children, and motivated to work with a promising company that is growing at a rapid clip.
Online tutoring jobs are suitable for anyone who works in education. It doesn't matter whether you are an elementary school teacher or a college professor, you can find an online tutor job that suits you well. Teachers much hold a Bachelor's Degree and one year of full-time (40hrs/week) experience teaching, coaching, tutoring, or working with students.
Types of Online Teaching Jobs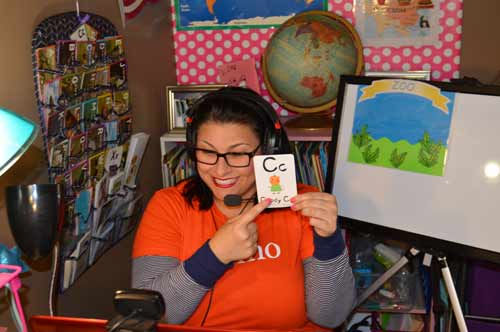 There's a wide variety of online teaching jobs. You can work at home or wherever else you want, as long as you can access the virtual classroom. You can even teach English abroad without actually moving abroad. You can also design your own online courses and publish specific resources so the students can download and access them. It's up to you to decide what type of online teaching jobs works best for you.
Here are just a few:
Online classroom teachers
K-12 online teachers
Adult education online teachers
ESL online teachers
Online course developers
Online instructor jobs
Home tutoring jobs
Instructional designers
At VIPKID, we offer remote English as second language jobs to teachers from all over the world. It's easy to get started.
Quick Facts About VIPKID
Year Founded: 2013
Headquarters: Dongcheng District, Beijing, China
Description: Teach English from home or wherever else you want, as long as you can access the virtual classroom.
Delivery Driver Requirements: Teachers much hold a Bachelor's Degree and one year of full-time (40hrs/week) experience teaching, coaching, tutoring, or working with students.
Pay: About $14-22 per hour
Helpful VIPKID Work Links: