On-Demand Deliver Jobs Summary
Is An On-Demand Delivery Job Right For You?
Imagine a world where anything you want can be delivered to you. You'd never have to leave your house to enjoy a tasty meal, buy groceries, or go shopping. Instead healthy food, late night snacks, fuel, furniture, groceries, and virtually anything else will be brought to your door. It would be pretty amazing, right?
On-demand delivery services make this dream a reality. Just download an app, make an order, and voila your favorite products and meals are delivered. It's convenient, affordable, and hassle free. This shared economy business model is revolutionizing the way that the world works thanks to data, mobile technology, and GPS. People from all walks of life are happily embracing on-demand delivery services because everyone benefits.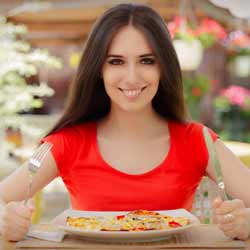 Let's take a quick look at how on-demand delivery works. Whenever a customer wants something, they open up their app and place an order. An independent contractor uses their app to accept the delivery. They make the pick up in their own vehicle and deliver it to the customer. The on-demand delivery company provides the technology, the business, and the app to make it all possible.
Customers get what they want. Delivery drivers get flexible jobs with solid pay. On-demand delivery businesses take a commission on each delivery. And merchants can offer delivery services. Every party wins in the shared economy.
As long as there is a demand for delivery services from customers, a willing and eager fleet of shared economy drivers, and keen merchants who want to sell more food, the on-demand delivery business model will continue to thrive. Most on-demand delivery companies are growing at ridiculous speeds and are constantly expanding into new markets in the United States and abroad.
The on-demand delivery niche needs people like you to be both customers and drivers. Try it out and see what you think. To become an on-demand delivery courier, apply online. Every company has certain requirements like age, vehicle types, and background checks.
Once you get your foot in the door of the shared economy niche as a delivery courier, you'll be your own boss. By taking advantage of the infrastructure supplied by the shared economy business, you'll be able to work whatever hours you want and still earn up to $25 per hour plus tips. It might just be the ultimate gig.
Are you ready to apply for an on-demand delivery driver job? Here are some on-demand delivery companies that want to hire you:
Pick one of these companies to work for. Or better yet, work for several and maximize your income. If you meet the company's basic requirements, apply online. You'll be able to get to work doing pickups and deliveries in a matter of days. Your next paycheck could be less than a week away. It's genius.
The on-demand delivery niche is the place to be for anyone looking to escape the office and earn a solid income. Plus, the shared economy helps to build a community that relies on each other for services and income.
Unfortunately, the on-demand delivery niche doesn't operate everywhere yet. It's constantly expanding though. The best places to find on-demand delivery work are major metropolitan areas like San Francisco, Seattle, New York, London, Dallas, Los Angeles, Denver, Paris, Cleveland, Boston, Tokyo, Charlotte, Atlanta, Moscow, or Miami.
As companies grow, you'll be able to find work just about anywhere in the world. If you don't see one of these cool on-demand delivery services in your neighborhood right now, it'll probably be there soon.
If you have a vehicle and a desire to make money, an on-demand delivery courier job is perfect for you. You can work as much or as little as you want to work. This job is all about flexibility and work-life balance.
Escape the office and sign up to be an on-demand delivery courier today. This might be the best thing you will ever do in your life.
These On-Demand Delivery Companies Want To Hire You: