Bellhops Moving Jobs
Move Things For Money As A Bellhop
Moving things is a hassle. Whether you're unloading a truck, rearranging your heavy furniture, or having an appliance delivered, Bellhops will provide you with a stress-free moving experience.
Bellhops is a shared economy moving company that exclusively uses the untapped labor force of hungry college students. This nationwide on-demand moving company connects customers who need things moved with friendly, trustworthy, and strong students sporting bright green sweatbands who are willing to move things at affordable rates.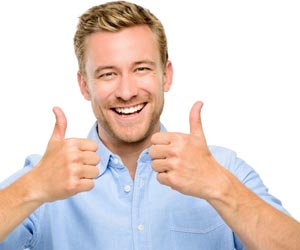 Bellhops specializes in "micro moves." They focus on supplying the muscle and the labor, but not the trucks, storage units, or anything else. This means Bellhops is perfect for carrying a couch up flights of stairs, organizing your garage, or moving boxes.
Cameron Doody and Stephen Vlahos founded Bellhops in 2013. This nationwide shared economy company is headquartered in Chattanooga, Tennessee. They operate in over 80+ cities and utilize over 10,000+ Bellhops. By providing the best moving experience, Bellhops is on the fast track to success and is constantly expanding their business.
Like other shared economy businesses, everything is coordinated via a smartphone app. Customers book moving services. Students find and accept moving gigs when they want to. Bellhops takes a commission from each transaction in exchange for handling the logistics, infrastructure, and technology. It's a win-win for everyone.
When a customer needs to book a move they open up the Bellhops app on an iOS or Android device. They enter the items they need moved, the pickup and drop off locations, and the timeframe. Every move requires at least 24 hours notice. Once the request is made, the customer is given a no-strings attached quote.
The quote includes a $1 fee to book a Bellhop. It costs $40 per Bellhop with a one-hour minimum. There is also a travel charge that is calculated based on the supplied addresses. When everything is approved, Bellhops charges the customers credit card. The customer will be able to view the profiles of the Bellhops that will help with their move via the app. Before the move those Bellhops will contact the customer to reconfirm. Then the Bellhops show up, complete the heavy lifting, and call it a day.
Bellhops are able to use the app to accept moving jobs, clock in and out, update their profile, monitor their earnings, and update their location. There are no work requirements. Bellhops can work when and if they choose to. Plus, they get to work with their friends – what could be better than that?
If you want to become a Bellhop, apply online. You'll submit a basic job application and also a brief interview video about yourself. You'll need to be able to lift at least 75 pounds. All Bellhops are background checked, trained, licensed, and insured. If you make the cut, you will be an independent contractor and you'll be your own boss – just check the app for work when it's convenient.
Once you're in the Bellhops system, you can work year round in any city where Bellhops operates. That's a great perk for a college student who goes home over the summer or during the holidays.
Bellhops can work as a "Captain" or a "Wingman." They will typically make $13 to $15 per hour. Tips are possible, but not guaranteed. Bellhops can also make referral fees by recruiting their friends to be Bellhops or by creating Bellhop clients. Payments are made via direct deposit within 5 to 7 days after a move is completed.
Bellhops also offers paid internships for "Campus Directors." Campus directors are local, campus-based Bellhop recruiters. It's their job to grow the student-based workforce so that there are always plenty of Bellhops willing to work.
If you're a student who wants to earn a bit of extra cash, give Bellhops a try. You'll need a smiling face, the ability to carry a couch, and the drive to be your own boss. Sign up today and start making money ASAP.
Quick Facts About Bellhops
Year Founded: 2013
Headquarters: Chattanooga, Tennessee
Description: Connects customers who need things moved with smiling college students who are keen to do heavy lifting
Mover Requirements: Able to lift 75 pounds, Background Check, Online application
Pay: $13 to $15 per hour
Helpful Bellhops Moving Work Links: