TaskRabbit (Tasks, Odd Jobs)
Are You Ready To Become A TaskRabbit?
Do you ever feel like life is a chore? Does your to do list get longer every day? Wouldn't it be nice to save a bit of time and get someone else to complete those boring little tasks that you don't have time for? It's time for you to try TaskRabbit.
TaskRabbit is an online platform that connects safe, reliable, and local workers to consumers who have more money than time. TaskRabbit uses the shared economy business model to supply an eager on-demand, real-world workforce that is willing to perform odd jobs for the masses.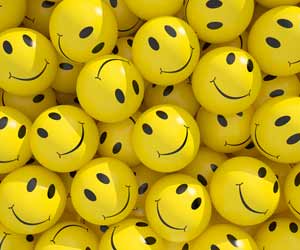 These hard workers are referred to as taskers or TaskRabbits. They use mobile devices to track down work and perform odd jobs – and they are willing to do just about anything. Armed with a smartphone and the necessary tools to do the job, a TaskRabbit may spend the day cleaning homes, picking up dog waste, moving furniture, running errands, delivering groceries, waiting in line, hanging shelves, mounting televisions, assisting professionals, doing yard work, cooking dinner, tending bar, waiting tables, folding t-shirts, or even pulling pranks. It's a pretty cool job where anything goes.
Leah Busque founded TaskRabbit in 2008. It was the perfect business to start when the economy was having trouble because it benefits everyone. Students, job seekers, retirees, stay at home moms, and everyone else was able to capitalize on their skills during the economic downturn. Now it's a fun and flexible way to make living.
With TaskRabbit help is only just a few clicks away. It's a convenient and hassle free way to get things ticked off of your to do list. This cash free business operates on the neighbors helping neighbors philosophy. By employing reliable, local help, TaskRabbit helps to build a thriving and helpful community. Plus, it saves consumers time and lots of headaches.
Here's how it works: Consumers log onto TaskRabbit and list the tasks that they need to have completed and the location. Pre-screened TaskRabbits bid on the task. The consumer can review the TaskRabbit's photos, reviews, prices, and skill sets. Then they pick the best fit for the job. Any additional details and coordination are conducted through the app.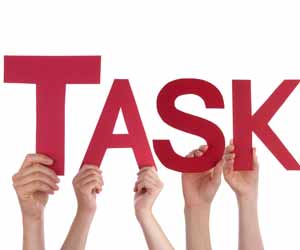 TaskRabbit provides the infrastructure, technology, and support to make this shared economy business profitable for all. The company also handles all monetary transactions and takes a 20% commission from each completed task. Every task is insured with a $1,000,000 insurance policy, which helps to give consumers peace of mind.
To become a TaskRabbit, apply online. You'll have to take an online quiz and will have to pass a background check. Once you are accepted, you can set up your online profile, determine your hourly rate, and write a description about your services. Then grab your TaskRabbit t-shirt and start accepting tasks. Over time you'll build your TaskRabbit reputation and will be able to build your own business as a micro-entrepreneur.
As a tasked, you can work as much as you want to work at an hourly rate of your choosing. Most TaskRabbits charge between $15 and $80+ per hour. Prices vary based on task, reputation, and location. Consumers must pay a minimum of one-hour payment and TaskRabbit takes a 20% commission on each task. Some TaskRabbits can make upwards of $2,000 per week. Others complete an odd job or two a month to help pay the bills or to fund a night out on the town.
When you work for TaskRabbit, you have complete control of your own schedule. It's a flexible and independent way to make a living. There is more work in major metropolitan areas like New York, Los Angeles, London, Boston, Chicago, San Diego, Denver, Dallas, Seattle, Atlanta, and other cities. TaskRabbit is always looking to expand so stay tuned to their website see when TaskRabbit will arrive in your area.
If you've been dreaming about a flexible job, TaskRabbit is the answer. Download the TaskRabbit app on an iOS or Android device and see what people will pay you to do. Are you ready to be a TaskRabbit?
Quick Facts About Working with TaskRabbit
Update: On September 28, 2017, IKEA announced they will be acquiring TaskRabbit. We think the company will continue to operate as a standalone company, but full plans have not been announced yet
Year Founded: 2008
Headquarters: San Francisco, California
Description: Connects consumers with local, safe, and reliable TaskRabbits who will perform odd jobs at an hourly rate
Requirements: Background Check, Skill Set, Reliable, High Quality Work
Pay: $15 to $80+ per hour (Minimum One Hour Tasks)
Helpful TaskRabbit Employment Links: