Uber Eats Food Delivery Opportunities
Make Money Delivering Food From Local Restaurants With Uber Eats
What are your taste buds craving for your next meal? Whether you're looking for breakfast, brunch, lunch, dinner, or snacks, Uber Eats will deliver the meals you want from your favorite local restaurants in 30 minutes or less. It's all possible when you download the Uber Eats app.
Everyone has heard of the multi-billion dollar global shared economy company called Uber. Uber started as a ride-sharing business back in 2009. In an effort to grow the business and compete with the shared economy competition, Travis Kalanick and Garrett Camp founded Uber Eats in 2014. This on-demand, online meal ordering, and delivery platform branch of Uber is rapidly gaining popularity for obvious reasons. Who wouldn't want delicious meals delivered on-demand? By utilizing the reliability of the Uber network and the demand for tasty meals, Uber Eats is quickly expanding into new cities around the globe.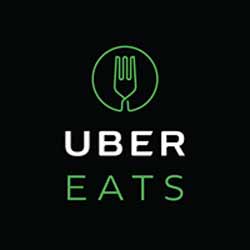 Uber Eats is currently operating in over 300 cities around the world and it's constantly expanding. If you live in one of the cities in North America, South America, Europe, Australia, New Zealand, Asia, or Africa, there's a good chance that you can sign up to be an Uber Eats driver. Try it today and you'll see why the shared economy is a total game-changer for everyone.
Uber is positively changing the way people live their lives and how people make a living. Right now is prime time to make Uber Eats your go-to app for food delivery services in your town or to make it your number one source of shared economy income. On-demand food delivery services from top restaurants are in-demand. The only thing that's missing is you.
As with other shared economy business models, Uber Eats is a win-win situation for everyone. Drivers make money utilizing their assets and free time. Hungry people get their favorite meals delivered to their door. Restaurants tap into a new market of local diners. Uber Eats handles all of the logistics, infrastructure, and matchmaking in exchange for a small percentage of each transaction. It's one of those rare situations in life where everyone walks away happy.
All users pay for the cost of the food plus a small fee whenever they place their order via the Uber Eats app on Android, iOS, or PC. Restaurants get to sell more food. Uber Eats makes money for making each connection. Uber Eats drivers can earn extra money – not bad for cruising around town delivering food to hungry folks.
One of the great things about being a delivery driver for Uber Eats is that you get to utilize your vehicle to earn your next paycheck or supplement your income. When you do this, you get to choose when you want to work and what jobs you want to take – just check the Uber Eats app. You are essentially your own boss and you can optimize your life for the perfect schedule for you. The more you deliver, the more you make.
To become an Uber Eats delivery partner, you must meet the minimum requirements established by the company.
You must be 19-years-old (21 in Canada)
Have a valid driver's license, insurance, and vehicle registration
Be able to lift 30 pounds
Have at least 1 year of driving experience
If this sounds like you, it's time to sign up to be an Uber  Eats delivery partner.
What could be better than getting fresh, locally sourced meals delivered to you via Uber Eats? Any meal that you're craving is at your fingertips. People love the ability to order their favorite meals from their favorite restaurants on-demand. Take advantage of this concept and become an Uber Eats delivery partner.
Is this the flexible gig for you? When you earn your next paycheck as an Uber Eats delivery partner, you'll understand why the shared economy is booming. Get started today.
Quick Facts About UberEATS
Year Founded: 2014
Headquarters: San Francisco, California
Description: Delivers your favorite meals from local restaurants directly to you.
Delivery Driver Requirements: 19-Years-Old, Valid driver's license, Vehicle registration, Insurance
Helpful Uber Eats Delivery Work Links: