CoachUp – 1 on 1 Sports Coaching Jobs
Find Local Coaching Jobs With CoachUp
Are you an athlete? Do you want to take your game to the next level? Are you keen to compete at your absolute best? Don't train alone. CoachUp can help you find a qualified coach who can help you hone your skills and develop your game.
CoachUp connects safe and qualified coaches with aspiring athletes for local, 1-on-1, in-person coaching sessions for athletic skill development. CoachUp coaches have extensive coaching and athletic experience that can help any athlete boost their confidence, make the team, perfect their shot, get in shape, or become a professional athlete. Anything is possible with the right training.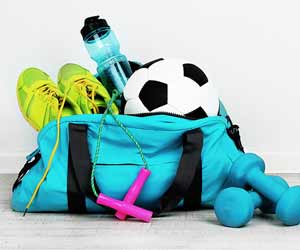 CoachUp works with thousands of coaches located across the United States. These former athletes, coaches, and pros can coach athletes in rugby, yoga, volleyball, cheerleading, lacrosse, ice hockey, field hockey, basketball, football, baseball, tennis, figure skating, golf, track and field, yoga, rugby, kickboxing, martial arts, triathlon, skiing, ultimate, squash, diving, swimming, wrestling, boxing, and many other sports. It's the ultimate way to build your skills and be an all-star.
No matter what sport you want to pursue, you can find a CoachUp expert to help you excel. Just log in to the CoachUp website or use the CoachUp app on iOS or Android devices to search for coaches by location or by sport. Then you can sort the coaches in your local area by price per session, distance, and recommendations. Review their experience, specialties, and Coach Score to make sure you pick the perfect coach for you. CoachUp even offers a Good Fit Guarantee to ensure that every athlete gets the right coach for them.
CoachUp streamlines the process of finding a coach. Use the app or website to communicate, book, pay and schedule your training sessions. Then all you have to do is meet your coach, train hard, and take your game to a new level. Whether you want to work on dodging, shooting, face-offs, footwork, dribbling, guarding, pitching, strength, or anything else, CoachUp can help.
Jordan Fliegel, Arian Radmand, and Gabe Durazo founded CoachUp in 2011. The company launched in 2012 and is now the nation's leading private coaching business. Headquartered in Boston, Massachusetts, CoachUp operates in every US state. The company is actively looking to expand the number of coaches and athletes that use CoachUp. Are you ready to sign up?
It's free to become a CoachUp coach. Apply online and create a profile. The CoachUp team will inspect your profile, screen your background, and review your application. They want to see that you have previous coaching experience and that you are located in the US.
As a Coach, you get to set your own per session rate. The minimum rate is approximately $30 per hour. As the coach, you are also responsible for securing the facility or location for each session. Be sure to think about where and when you can get field time, ice time, or gym time. Once the logistics are figured out, it's time to coach.
Like other shared economy companies, CoachUp takes a fee for connecting athletes with coaches. For the first booking, CoachUp takes a 25% fee. The fee drops to 8% then to 3% as your bookings increase and your Coach Score improves. The fee covers Coachup's $1 million insurance policy, credit card processing, marketing, and other assorted costs.
Take advantage of CoachUp's powerful marketing tools to grow your coaching business. With CoachUp, all you have to do is show up and coach. It's a fantastic way to stay involved in the sports that you love and to be a positive influence on aspiring athletes who are passionate about the game. Plus, you get paid to coach. It's a totally flexible shared economy job. Coaches love CoachUp. You will too.
If you're passionate about sports and you have previous coaching experience, then sign up for CoachUp. There's nothing more rewarding than coaching athletes to success. Are you ready to help make someone's athletic dreams a reality?
Quick Facts About CoachUp
Year Founded: 2011
Year Launched: 2012
Headquarters: Boston, Massachusetts
Description: Connects safe and qualified coaches with aspiring athletes for local, 1-on-1, in-person coaching sessions for athletic skill development.
Coach Requirements: Previous coaching experience, Background Check, Ability to find coaching facilities
Pay: $30 per hour and up
Helpful CoachUp Links: