JustShareIt Auto/RV/Boat Sharing
Is Your Vehicle For Rent On JustShareIt?
Do you ever wish you could use a car to go grocery shopping? Or maybe you'd like to borrow an RV for a weekend excursion? Or do you want to test out a certain type of motorcycle? Or maybe you want an ATV for a wilderness adventure? Well now you can rent any of those vehicles from your neighbors with JustShareIt. Let the adventure begin!
JustShareIt provides peer-to-peer vehicle rentals via the shared economy marketplace. The online platform connects vehicle owners with vehicle renters where they can arrange to rent a vehicle by the hour or by the day. The unique thing about JustShareIt is that they don't just specialize in cars. With JustShareIt you can rent cars, trucks, vans, boats, RVs, snowmobiles, ATVs, motorcycles, or any other type of vehicle.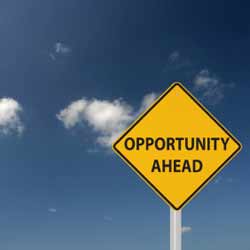 Not only does JustShareIt help people offset the cost of owning a valuable vehicle, it provides a convenient way for renters to take advantage of a vehicle for play, work, or life. Plus, the JustShareIt business model reduces pollution, decreases traffic, and makes vehicles more affordable for all. It's another one of those shared economy businesses where everyone comes out ahead.
Gaurav Kohli founded JustShareIt in 2012. The company is based in San Francisco, California, but provides peer-to-peer vehicle rentals nationwide. In fact, there are probably JustShareIt vehicles for rent in your neighborhood, have you checked?
JustShareIt makes sharing and borrowing super simple. To take advantage of JustShareIt, download the app on an iOS or Android mobile device or go online. Once you join the JustShareIt community it's easy to list your vehicle or rent a vehicle.
To share your vehicle via JustShareIt, log in and post photos and details about your vehicle. Then select what hours and days you are willing to share your vehicle. Set the price you'd like to receive for rentals and wait for a rental request. When someone wants to borrow your vehicle, you can approve the rental immediately or check the borrower's reviews first to see if the renter will be a good fit. Once your vehicle is returned, you'll get paid.
To borrow a vehicle via JustShareIt, you need to sign up online. Then you can search for vehicles via the JustShareIt mobile app or website. Once you book the vehicle and your rental request is accepted, you can pick up the vehicle and head out on your next adventure. There is no annoying paperwork to fill out like with a traditional rental.
You don't even need a key because JustShareIt uses RideLink technology. All you need is the mobile app that provides an encrypted virtual key. RideLink also tracks the vehicle and has the ability to shut down the engine if the vehicle is tampered with or used improperly.
JustShareIt takes a 20% commission from every vehicle rental. The business provides the platform and technology to connect sharers and borrowers. It handles all financial transactions, provides insurance, and offers roadside assistance. It also screens all sharers and borrowers to ensure that all parties are ready to rent.
When you share your vehicle on JustShareIt, you can make decent money with minimal effort. Sharers make 80% of the rental fee. Rental fees depend on your vehicle type, model, year, condition, location, and other factors. The amount you make also depends on how often your vehicle is available. Use JustShareIt and your vehicle can start earning you money whenever it is rented. All you have to do is collect the paycheck.
If you need a vehicle, join JustShareIt. If you own a vehicle, join JustShareIt. You'll have instant access to thousands of vehicles and thousands of renters. Your next adventure and your next paycheck is only a few clicks away.
Quick Facts About JustShareIt
Year Founded: 2012
Update: JustShareIt was acquired by Fox Rent a Car in March, 2017
Headquarters: San Francisco, California
Description: Provides vehicle rentals by the hour or by the day
Sharer Requirements: Vehicle ownership
Borrower Requirements: DMV background check, Credit Card
Pay: 80% of rental fees
Helpful JustShareIt Links: