Driving Jobs With Wingz
Wingz is ridesharing business that provides private airport transportation with trusted local drivers at affordable prices. Travelers are guaranteed fares to and from airports, which eliminates the stress involved with airport transportation. It also ends the need to haggle with taxi drivers, cram into shuttles, park cars, or figure out public transportation in new cities.
Geoff Mathieux, Jeremie Romand, Fred Gomez, and Christof Baumbach founded Tickengo in April 2011 as an on-demand ridesharing business similar to Lyft or Uber. In late 2013, they established the company as the premier rideshare company for airport transportation and rebranded the company as Wingz.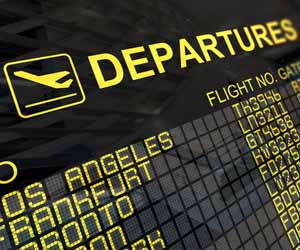 Now Wingz operates at over 18 airports in Texas, Colorado, California, Arizona, and Washington. It's quickly expanding and has plans to go nationwide and potentially internationally too. As both on-demand drivers and transportation savvy travelers promote the brand, Wingz sees strong potential for growth. The company provides an affordable, convenient, and safe airport transportation option – what traveler doesn't want that?
Wingz works on the same principles as other ridesharing businesses – they connect drivers with travelers that need airport transportation. All transportation is coordinated through smartphone apps. Flight information is provided and pick ups and drop offs are scheduled. Payments and infrastructure are managed by Wingz, which takes a commission out of every transaction.
For travelers, Wingz offers streamlined pick ups and drop offs. The traveler arranges transportation ahead of time and schedules when and where they need the driver. The coordination process only takes a few seconds and the fares are absolutely guaranteed not to change. That provides a certain peace of mind that other services cannot offer.
When a Wingz driver accepts a scheduled ride, they know what to expect. They need to be on time and have a vehicle that can accommodate both the traveler and their luggage. The driver also has access to flight information so that they can track the flight's status and adjust pick up times as needed. It's amazing how smoothly the entire process works.
To become a Wingz driver, you must be 21 years old, have a valid driver's license and auto insurance, and drive your own newer model mid-size or full-size sedan, van, or SUV. All drivers must pass a criminal background check, a DMV background check, and complete Wingz training. If you make the cut, you also must carry a $1 million per incident liability insurance policy.
Once you qualify to be a Wingz driver, you can use the Wingz app on iOS or Android devices to accept and coordinate airport transportation. It's up to you to decide how much you want to work. When you want to be available, open the app and schedule pick ups and drop offs. If you're not keen to work, don't use the app. It's that easy.
As a Wingz driver, you are your own boss. It's totally flexible – that's the beauty of the shared economy business model. There are enough drivers to meet demand and they share the responsibility of the work. Obviously the more you work, the more money you make – but it's your time and you get to choose what you want to do with it.
Wingz fares are guaranteed. Out of the fare, Wingz takes a commission and the driver gets the rest. According to the Wingz website, drivers can make up to $40 per hour driving their own vehicle for airport transportation. There are thousands of requests for Wingz drivers every month, which means lots of opportunities for ambitious drivers. Tipping is always appreciated but is optional.
If you're a traveler you'll enjoy the convenience and the affordability of Wingz. If you're a driver, you'll make a solid paycheck driving your own car in one of the best flexible jobs around. How can you turn this type of job opportunity down?
Quick Facts About Wingz
Year Founded: 2011
Headquarters: San Francisco, California
Description: Provide scheduled, affordable, airport transportation by trusted, local drivers
Passenger Requirements: Smartphone App, Credit Card
Driver Requirements: 21 years old, Auto insurance, drivers license
Vehicle Requirements: Newer model sedan, van, or SUV
Helpful Wingz Driver Links: