Munchery (Status: Out of Business)
Munchery shut down abruptly on January 21, 2019.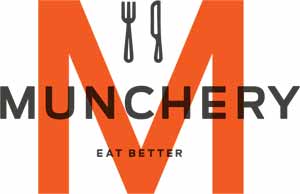 What's for dinner? It's either cook in or go out, right? Not any more. Now you can get gourmet meals delivered on-demand with the Munchery app.
Munchery is a food delivery service that is based on the shared economy business model. The company connects professional chefs with hungry diners via a mobile marketplace for high quality, healthy meals. With Munchery, you can eat delicious and nutritious meals that are delivered to your door on-demand or at pre-scheduled times.
The Munchery menu is designed and created by a team of professional chefs at an industrial kitchen using fresh, seasonal, healthy ingredients. The menu features healthy food items like pesto salmon, marinated steak, baked ziti, green chayote & goat cheese salad, chicken burrito bowl, kid's chicken sloppy joe, pumpkin cheesecake, and a selection of drink options.
Menu options are changed daily to keep diners excited and engaged. Diners pay $2 to $15 per item plus a delivery fee and gratuity for the courier. It's quite affordable when compared to a meal at a restaurant.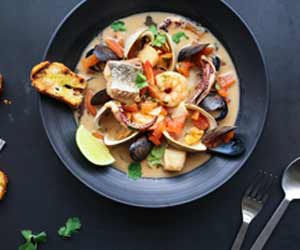 Diners use the Munchery app on an iOS or Android device to order their meal. They can order it on-demand or schedule it in advance. Then drivers pick up and deliver the meal in their own vehicle. The food arrives chilled and the diner can follow simple instructions to warm it up and eat it when they are ready to eat. After the meal, diners can review the meals and the chef. Eating well has never been so simple.
Munchery is headquartered in the shared economy hub of San Francisco, California. Tri Tan and Conrad Chu founded Munchery in 2011. Munchery currently operates in food-savvy areas like the Bay Area, Seattle, New York, and Los Angeles. The company brings in millions of dollars in annual revenue and is looking to expand. Munchery delivers millions of meals a month to hungry diners who have "reclaimed dinnertime."
Munchery is also a community-focused company. They donate excess food to charities and food banks, they offset their carbon footprint, and they always use eco-friendly packaging. Plus, they create both chef and courier jobs in the local community.
Chefs at Munchery typically make up to 30% more than normal chef jobs. Many make six-figure salaries plus benefits. It's a stable job where a chef can build his personal brand. Every food item they prepare is associated with their name. These chefs come from top kitchens and this high-quality food is part of the appeal for diners.
One thing that makes Munchery work so well is that it has embraced the shared economy business model, with a twist. With Munchery, delivery drivers and bike couriers are part of the Delivery Team. They aren't just independent contractors, they are actual employees who are vetted, insured, and trained. They receive perks and benefits. Not many shared economy companies offer that.
As part of the delivery team, drivers and bike couriers are Munchery Brand Ambassadors. They are a smiling face that customers recognize because they are an integral part of the supply chain.
To become part of the Munchery delivery team apply online to be a bike courier or delivery driver. To be a bike courier you need your own bike, must be 18 years old, speak English, and know your way around the city. To be a delivery driver, you need to be 21 years old, have a valid driver's license, a clean driving record, insurance, speak English, and know your way around the city. These are typical requirements of any shared economy delivery job.
Once you join the Munchery Delivery Team, you can expect to make up to $25 per hour plus tips. Plan to work about 20 hours per week. Most work is available during lunch and dinner hours. Munchery is open Monday to Friday in most areas, but check to see what days you can work in your area.
Try Munchery today and you'll be able to enjoy affordable, healthy food created by top chefs. It'll be delivered to your door right in time for dinner. Munchery is changing the way the world eats. Diners love it and couriers are making a career from it.
Quick Facts About Munchery
Year Founded: 2011
Headquarters: San Francisco, California
Description: On-demand or scheduled delivered of affordable, healthy meals created by top chefs
Delivery Driver Requirements: 21 years old, Vehicle, Insurance, Drivers License
Bike Driver Courier Requirements: 18 years old, Bike
Pay: Up to $25 per hour plus tips
Helpful Munchery Links:
Munchary shut down abruptly on January 21, 2019.