Popexpert (Status: Out of Business)
Become An Expert For Hire With Popexpert
UPDATE: In April 2016, PopExperts filed for bankruptcy.
Do you wish you could learn a new skill, fine-tune your career, or boost your productivity? Try Popexpert. It's the easiest way to find a virtual expert who wants to help you achieve your goals.
Popexpert is an online education marketplace that connects eager students with subject matter experts for a personalized one-on-one learning experience. Popexpert provides instant access to 100's of on-demand classes and workshops and 1000's of top coaches so that you can develop skills in work, life, and play.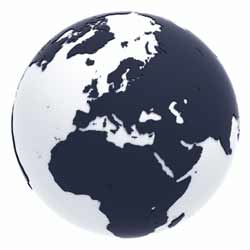 With Popexpert you can learn about productivity tips, go through body detox, boost your creative talents, or take guitar lessons. Your classroom is wherever you want it to be and your expert coach and mentor is someone you choose from their directory of subject matter experts.
All lessons are conducted via the Popexpert website where you get to meet one-on-one with experts through video sessions. Experts mainly focus on emotional intelligence and personal development, such as mediation, relationship, nutrition, marketing, career mentoring, productivity, music, or language.
Popexpert has received positive press from big publications like Wired, Inc., Wall Street Journal, The Daily Muse, The Huffington Post, Mashable, and USA Today. It is a valuable, convenient, and credible way for you to master new skills while at home or on the go. And your personal expert will provide support and accountability throughout your learning process.
Ken Howery, Ingrid Sanders, and Jeremy Thomas founded Popexpert in 2013. Based in San Francisco, California this online learning platform has quickly grown in popularity as it has revolutionized the way that people learn new things. So far, Popexpert is living up to their goal of creating "a happier, healthier, and more productive you."
It's easy to get started on Popexpert. Signup at Popexpert.com using your Google+, Facebook, LinkedIn, or email accounts. Then log in and become an expert. Fill out a short application that includes your areas of expertise and your hourly rate ($50 minimum). Then create your profile, and publish an initial blog post, podcast, e-class, or workshop to promote yourself.
When people log in to Popexpert, they can search for what they want to learn. If your name comes up as a subject matter expert, the student can read your profile, check out your content, and select you as their personal expert.
Popexpert makes it easy for you to schedule your availability and to personally communicate with each student. Once you establish a connection, you will meet on a 1-on-1 video chat where you help that student achieve their goals. From learning ukulele to relationship advice, your expertise can help guide the student on the path to success.
Popexpert is a fantastic way to build your business without having to worry about the organizational, administrative, and marketing side of entrepreneurship. This groundbreaking shared economy company allows you to specialize in what you do best so that you can excel and help others learn the skills they need to achieve their goals.
In exchange for sharing your knowledge, expertise, and advice, you are paid an hourly rate that you set. Rates vary from $50 to $300+ per hour. Popexpert follows the shared economy business model and takes a commission from every transaction. If you invite your own clients to Popexpert, they only charge a 3% commission to cover credit card fees, but if you find a new client through Popexpert, they charge a 20% "finders fee." This covers their logistics, infrastructure, technology, and marketing costs.
Virtual learning allows experts like you to capitalize on your knowledge. It's a "job" where you get to choose your hours, work a flexible schedule, and achieve the work-life balance you've always wanted. Popexpert is available anytime, anywhere. All you need is an Internet connection.
You can turn Popexpert into a full-time career or a bustling side business. Take advantage of this online educational marketplace and capitalize on your expertise today. Are you ready to become a Popexpert expert-for-hire?
Quick Facts About Popexpert
Status: Out of Business
Year Founded: 2013
Headquarters: San Francisco, California
Description: An online learning platform that connects students with subject matter experts for one-on-one coaching and online workshops
Tutor Requirements: Free sign up online
Pay: $50 to $300+ per hour