Applying for a Ski Resort Job?
Jobs requiring special skills or training, such as ski and snowboard instructor, ski coach, ski rep, and ski patrol, often have special hiring requirements.
Finding and landing these types of jobs is discussed in detail in other parts of this site.
For resort employment, most industry insiders say company-sponsored ski job fairs are the best way to find work, at least to start. This will give you an idea of what is available and may enable you to secure a job as well as a place to live before the snow really begins to pile up.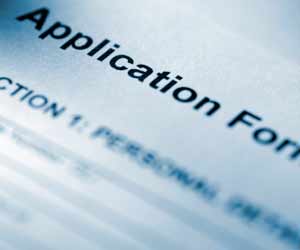 As a waiter at a ski resort explains, it's often a good idea to have a strategy in mind:
"The best way to find a job is to figure out exactly what you want to do and go everywhere you know that offers that position. If you have experience and you're confident in yourself, you should be able to learn the jobs at a ski resort no problem."
When applying to a resort that does not sponsor a job fair, you usually will be asked to send a resume or an application. Consult the company profiles in JobMonkey's Job Center to find information on the best way to apply. Some resorts require an in-person interview, so you may need to travel to the area well in advance of the beginning of the season.
It's not always necessary to arrange a job ahead of time. Plenty of ski bums head for the mountains every winter with little more than their skis and a road map. If you do decide to just wing it, we have a few suggestions for you.
One ski bum gives his straightforward advice:
"Get here early, go to the job fair, and line up a couple of options for jobs. A lot of people go to the job fair and they're given a job right away. The only problem is it's five days a week, they have to be up at the mountain at five in the morning, and they work until three in the afternoon. That gives them an hour to ski. But if you get a job with the mountain and then try to look around for other jobs, you can take your pick of which job best suits you."
As soon as you get to the ski resort, talk to as many people as possible, whether it's while skiing on the mountain or hanging out at a bar or restaurant. Most ski bums want to help you out because they were once in your boots. Ask them where you can crash cheaply until you find a place to live. Often you'll find that they'll offer their own couch. Ask people if they know of any job openings or if they have any friends who might know of any. The more people you talk to, the more leads you'll get on housing and employment.
In the words of one ski bum:
"It's amazing how much money, time, and stress you'll save just by talking to people. Remember, 90 percent of ski bums want to help you out. But if you don't introduce yourself to the locals they'll just think you're another tourist."
If you're not a people person and you find it difficult to talk to strangers, don't give up. The first couple of weeks are going to be the toughest of the season. The strain you will go through trying to find a place to live and a job will more than pay off. Just remember not to lose hope. It might be tough sleeping in your car the first couple of nights and eating Top Ramen, but it will be worth it.
Spend a whole day walking around town finding out where everything is. Doing this will help you become familiar with the area and it will give you a chance to meet people. Go into every store, restaurant, hotel, or bar you see and ask if they are hiring. If so, fill out an application. You'll also want to open a post office box; most employers require applicants to have an address where they can be reached.