Ski Shop Jobs
Every ski town is ripe with ski shops that sell and rent ski gear, tune skis, and cater to tourists. Ski shops set guests up with equipment, clothing, souvenirs, and much more. They are the lifeline of the ski industry. Without ski shops most people could never even make it to the chairlift.
It's not hard to find a quality ski shop. They are located all over base villages and towns of ski resorts around the world. Great customer service, trustworthy local employees, decent prices, and a solid selection of gear are what will make or break a ski shop.
Most ski shops contain a wide variety of items, but many do specialize. They may cater to gear rentals, demo skis, tunes, performance skis, snowboards, apparel, high tech clothing, tourist mementos, or a mix of everything. Working in a ski shop is fun and as with any job in a resort town, you'll get plenty of time off to hit the slopes.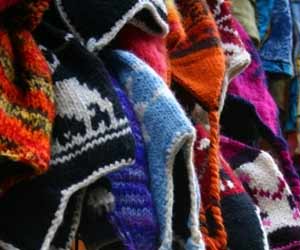 Gear
Every skier and snowboard needs to be outfitted with the proper gear to have fun skiing. Gear keeps us warm, comfortable, stylish, and able to perform on the snow. Snow sports are expensive and gear intensive. Most guests want to rent gear when they go on a trip. The ski and snowboard rental business is a huge niche in any ski resort.
Before a guest can get on the chairlift, they typically need to go and get their gear. They may need to rent gear or maybe they left their gloves at home. Whatever the problem, a ski shop can help. At a shop, employees cater to the guests needs. They may size guests with the appropriate boots, boards, skis, bindings, and possibly poles, set guests up on high-end demo equipment, sell new equipment, or make recommendations on the warmest gloves, or any number of other questions. A high quality employee needs to be knowledgeable about the different types of gear, technology, ability levels, mountain terrain, and much more to make good recommendations.
— View Ski Shop Job Postings and Other Ski Resort Jobs —
Apparel
Winter is the coldest time of the year, yet when people go skiing they head outside to brave Mother Nature and her frigid temperatures. It's a good idea to bundle up so you don't get frostbite or hypothermia. There is no question that staying warm will help you to enjoy your holiday or your powder day. People need to be able to purchase the right clothing to stay warm. Every skier and snowboarder needs jackets, fleeces, gloves, socks, beanies, and long underwear.
One of the big secrets to staying warm is to layer your clothing. This way it's easy to shed a layer if you're warm or add a layer if you're cold. Winter apparel is big business and you can be make good money selling it. Everyone on the slopes needs the proper apparel to enjoy the experience.
Tunes
Skis and snowboards need to be tuned up regularly for optimal performance. Just like a car needs regular oil changes, skis and snowboards need waxes and edging. Many ski shops employ ski tuners to tune equipment. These ski tuners may machine tune the rental fleet or do high-end hand tunes for a guest's prized board.
The goal of the tune is to keep the gear in tip-top shape. Skis need their edges sharpened, bases waxed, core shots filled, bindings tightened, and equipment mounted. There is plenty of work as a ski tuner. Most of it can be done after the ski day, which means ski tuners get to ski a lot.
Related Ski Tech Video
Souvenirs
People love to buy swag from places they visit. In every ski town, there are several stores devoted to selling t-shirts, magnets, coffee mugs, shot glasses, post cards, posters, signs, pens, puzzles, bumper stickers, hats, and everything else that you can put a ski resort logo on.
Year-Round Shops
Many ski resorts stay open year round. After the snow melts, they focus on other outdoor recreation activities such as mountain biking, hiking, camping, inline skating, fishing, water skiing, tennis, road biking, golf, kayaking, and rafting. People need specialty gear and clothing for all of these activities and many shops switch their inventory to cater to the needs of these guests. If you find yourself wondering what to do after the ski season ends, a ski shop is an excellent place to look for year round employment.
Almost everyone on a trip to a ski area will visit some sort of shop. Working in one is fun and can pay decently. Plan on $12 to $15 per hour. Shops are the cornerstone of the ski industry and they rely on people like you to keep them running. Spend the time to read more about ski shop job outlook on the next page…