Job Outlook for Ski Representatives
If you love skiing or snowboarding, you'll love being a ski rep. Each year there are more companies trying to establish a niche in the ski world. Go to a ski industry trade show and you'll be shocked by how many brands are represented. Cameras, clothing, hats, backcountry equipment, skis, snowboards, and gloves – ski manufacturers have everything covered.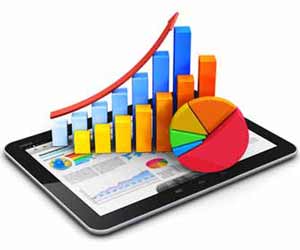 It takes hard work to get those products in to the mainstream market where they are not only common on every chairlift, but both identifiable and desirable. Ski reps help that process by putting in hard work in ski shops, events, competitions, shows, and on the chairlift.
Every manufacturer needs people to fill the sales rep role, but it takes a bit of determination and a lot of sales talent to land the gig…
How Do You Get The Job?
You're not going to find many ski rep jobs posted online or in the help wanted section of the local newspaper. Ski reps usually get their jobs because they are in the right place at the right time or they know the right people. Many ski reps get their start by helping out the current ski rep.
Establishing yourself as a brand loyal skier with lots of contacts and the ability to make sales will encourage a bigger ski rep to give you a job. Most ski reps get their start this way and as they make more sales, the larger manufacturer gives them bigger regions to represent and higher commissions. It's a trickle down effect where enthusiastic, eager skiers and salesmen thrive.
— View Ski Industry Job Postings —
Building a Ski Rep Resume
While a keen attitude and the gift of gab are vital to repping success, you also need to be established in the ski industry. Most ski reps put in their time as a racer, instructor, bootfitter, retail shop worker, or patroller. By logging a few seasons, it shows that you know the sport, the gear, and most likely have a whole lot of ski buying acquaintances.
Not many people can show up their first season in the mountains and become a successful rep, but it's not impossible. If you are raring to go, try and contact smaller or newer companies that are trying to make their mark. These companies will be stoked to have someone hit the slopes sporting their gear.
One Brand or Two?
After proving yourself as a ski-selling machine, opportunities tend to open up. Usually ski reps operate in one of two working arrangements:
Directly for a ski manufacturer
Independently for several different manufacturers brands
Working directly for the manufacturer is a great place for a career. It may mean higher pay, larger regions, more people under you, and greater responsibilities, but it also means you've climbed the ski rep ladder and are a proven sales fanatic.
Independent ski reps can work with multiple brands because they have enough great connections and sales savvy to sell more than one thing. This doesn't necessarily mean they sell K2 skis and Dynastar skis. But it may mean they sell Marker Bindings and Nordica Skis or Lange Boots and GoPro Cameras – items that compliment each other or are totally unrelated. Many reps have even enlisted whole crews of sales representatives to assist them. Remember the more sales you make, the bigger your paycheck will be.
Loyalties
Shifting alliances and industry changes are a source of frustration for ski reps. One rep who started with a ski company switched to an Italian boot line from another distributor. After building up loyal clients and increasing sales orders, the Italian company was bought out by another company. Then the new company reverted all rep positions to its own ski reps. A flurry of acquisitions, mergers, and consolidations within the ski industry over the past several years has caused a lot of uncertainty among ski reps.
It is important to be flexible and willing to change brands. If you put the time in to be a successful salesman, you will build a loyal clientele and an outstanding resume – a resume that will keep you repping for a very long time.
Long Term Success
After a few years of work, many reps become part of a fraternity of area ski reps, with steady clients and many contacts in the industry. The hard work they put in sticks with them, even when they switch from Liberty skis to Rossignol skis. Products come and go, but a good rep with solid sales abilities and countless connections is established in the ski community – making it easy to pick up new lines and carry on without missing a beat.
Read more about the day to day life of a ski rep next…