Getting Hired as a Ski Representatives
Virtually every ski rep comes from a ski background and usually has skied since they were very young. Almost everyone has worked as a retailer for a reputable, big-name shop, and often has some experience as a buyer of ski equipment.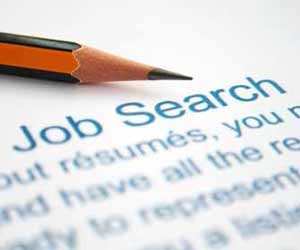 One ski rep described to us his "fairly typical" introduction to the industry:
"I started by meeting a Rossignol representative through my ski racing connections. I gave him a call and he asked me to go around and count skis at all the area shops to check on their inventories. Other reps I know got started in similar ways, usually by handing out demos and making deliveries, then slowly proving themselves."
There aren't any real "openings" for manufacturers' reps in the sense that you can answer a help wanted ad or send someone a resume. It's a sales job, and contacts and personality count for a lot. Nearly every ski rep has gradually worked into the business, they didn't just decide to apply one day and waltz into the job. To get into the business, industry insiders recommend that you get involved in a good, reputable ski shop, work hard, pay attention to your customers, and make some contacts. Eventually, you'll get noticed and you can take advantage of any opportunities with manufacturers or reps. Some people even work retail part time and start selling some smaller lines on the side.
George Thomas, the rep profiled earlier, had an introduction to the ski industry instructive for anyone looking to become a ski rep. George started by working part time in the back room of a ski shop, mounting bindings while taking college classes. When customer traffic was heavy he would help out on the sales floor. The shop owner wanted to promote his line of skis at the local area, so he would drive the store's demo van and hand out skis for the public to test during ski area special events. He soon knew all the local ski reps and volunteered to help one of them at a local fall ski sale. Eventually the rep took on several more lines of goods and needed a sales associate, and George jumped at the chance. The first few years were spent getting to know the stores in his area, the managers, and the staff. He spent most of the fall providing sales clinics on the skis and boots. He put out a lot of small fires picking gear up and dropping it off at air freight terminals and stores. Whenever he was on the road he helped his boss with a little market research. By stopping in and introducing himself to ski shops that did not yet carry their line he hoped to make an impression, however small, that he represented a company committed to service through regular personal visits. He would report back to his boss which lines he saw at which stores and soon had a good appreciation for what was moving and what was not.
While George received minimal wages as a "tech rep" he was soon able to augment his income by independently carrying a few accessory items such as a line of hats and ski gear bags. Three seasons into his sales associate job, he heard of an opening with a ski company as a regional sales rep. It was the opportunity he was waiting for, but it necessitated moving from his hometown of Denver to Seattle. He packed his bags and his dog and hasn't looked back since.