When's the Best time to Find Ski Work?
Timing is important in life, especially when it comes to finding work and searching for a place to live. If you're considering getting a job in a ski resort, it's important to pay attention to timelines. Apply early, arrive early, and be proactive about getting the job, finding housing, and being professional. There is one big secret to living and working in a ski town – do everything early!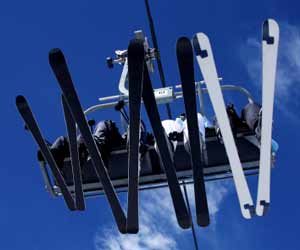 When To Apply
Ski areas operate from November to April, but they usually have their job rosters filled sometime in September or October. It's not uncommon for ski resorts to post jobs as early as April and they accept applications all summer long. In some cases, like ski patrol jobs, they may even have on snow hiring sessions in March for the following season.
If you're dedicated to your dream of working on the slopes take the time to meet the right people the season before you want to work. Stop by and say hi to the ski school supervisors or introduce yourself to human resources. An application that goes with a face makes it easier to land the job.
It's a good idea to send in your application as early as May or June for the upcoming winter. Most likely you'll know about your winter gig by September or October, which allows you enough time to start looking for housing.
Finding Housing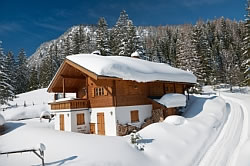 One of the hardest parts of living in a ski town is finding a decent place to live. True ski bums can cram 10 people into a 3-bedroom house, but if you want to live in a decent place at an affordable price, start looking as soon as you officially take the job.
Check out the print and online editions of the local newspapers. Contact real estate and rental management companies. Call and email everyone you can. Sometimes your boss may know of a place for a reliable worker. It's best to be in town early so you can check places out. Sometimes things look great on paper or in photos, but are dumpy or are hard to heat in real life.
Get ready for rent. It can be expensive, especially when you have to pay security deposit plus first month and last month up front. Look into the costs of utilities and any other hidden fees. Many landlords will only rent their places for a full year, so if you were planning to bolt for the summer to be a raft guide, backpacking instructor, or endless winter ski bum you may have to pay extra for a six-month lease. Many mountain people will also agree that it can be a nightmare to find dog friendly places.
One perk that many resorts offer is employee housing. It can be competitive to get this housing because it is often reserved for returning employees. It typically involves close quarters and interesting roommates, but employee housing is usually subsidized and can be a wonderful and cheap way to live for the winter.
A waiter at a ski resort stresses that it takes time to settle into a new place:
"I would say getting there a couple of weeks ahead of time is the very minimum you'd want to do. The job part usually isn't too hard; the housing can be a big struggle. A lot of times it can be a month or two before you can find a place."
Related Ski Bum Video
Settling In
When you arrive, be sure to spend some time familiarizing yourself with the town, mountain, and resort. Knowing your way around allows you to feel more at home. It also makes it easier to meet your buddies for BBQ and beers for après when you know where to go.
In the guest service industry, it's always helpful to be able to make recommendations to guests who want to know where to rent skis, where the best place to get a burger is located, or where they need to go to get back to their hotel.
If you're working on the mountain, study the trail map. Spend your days off cruising the mountain so you get to know the terrain and the ski runs. Ski areas can be huge and you don't want to get lost on your first few days of work or appear to be a rookie to ski school clients.
Going Skiing
Once you're all moved in, it's time to enjoy your season. Cross your fingers and hope for an epic powder year. Often times the snow is best in the middle of the season. Be sure to take time off when it dumps, which typically happens during the slower times of the season in January and February. It's also best to work hard during the holidays when the mountain is crowded and there is money to be made.