Outlook for Snowboard and Ski Shop Jobs
Working in a ski shop is one of the best gigs in a ski town. It provides an excellent balance of work and play. Ski shops stay busy throughout the season, but they get absolutely swamped during the busy holidays. On a typical day, ski shops are busiest before and after the lifts open. Then during the day, when people are out on the slopes, they are a bit quieter – making it easy to sneak in a couple of hours of riding during the day – a nice break from the retail grind.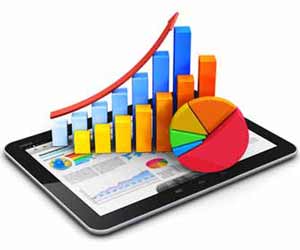 Every ski resort town has ski shops. Small resorts may only have one or two shops, other massive ski areas may have hundreds. Stores dedicated to the ski industry can be found in every ski area and resort town. If you can't make it to the slopes for the season, you can even work in ski shops in major cities like New York or Denver.
Most ski shop jobs are retail based, but there are also skilled ski shop positions for bootfitters and ski tuners. Ski shops are a cool ski industry niche because they can hire entry-level workers on work visas up to management level supervisors to career oriented craftsmen. However you fit into the ski shop picture, remember to always be professional and treat the guest well.
— Search Snowboard and Ski Shop Jobs and Other Ski Job Postings —
Ski shops are successful because of their reputations. The employees and the merchandise selection are what make loyal customers and happy locals. If you work in a ski shop, you may not get to ski every single day, but you'll get to ski almost every single day. You will become an expert on different gear and you'll have a good shot at setting yourself up for a year round resort shop job.
Sounds pretty good, right?
Is it Hard to Find a Job?
It is relatively competitive to find jobs in the ski shops. Employees tend to stick with the job once they land it because of the hours, the amount of skiing, and the potential for year round work, not just seasonal work.
Don't let that discourage you though. Apply to lots of shops that you'd like to work at. You may find it easier to land a job selling t-shirts than to get a gig at the ski shop right at the base of the mountain.
How Do You Get A Job?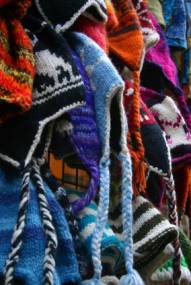 If you're looking for a job in the ski and snowboard shop world, it's best to have successful retail experience, bootfitting experience, or ski tuning knowledge. Plus excellent references are always an added bonus.
You also need to be knowledgeable about what the stores sells.
For example, it may be hard for a snowboarder to work in a ski shop or vice versa. It would also be challenging for someone who has never skied before to sell skis.
Technical knowledge of the gear for sale is important if you want to make it in a retail store.
It's all about customer service.
When you are working in a shop, you are always interacting with guests and locals. A smiling face and a positive attitude are key to making sales and ensuring that the locals will recommend your shop.
Respecting the customer goes a long way. It can take patience to deal with unruly or rude customers. Be prepared for all sorts of questions. Even things you know as common knowledge can seem quite foreign to someone from Florida who has never seen snow.
You'll get to field all sorts of questions like what are the best skis on the market? Will my snowboard boots work with those skis? Where does the snow go in the summer? Which jacket is warmest? What's the best trail for my 3-year old? A great employee will always smile and have a clever answer.
Ski shop employees typically make at least $10 per hour. They may make more or less depending on their experience, the store, the location, and the resort. Some people climb the job ladder and work year round or enter management positions.
One perk of the job is that ski shop employees are often entitled to cheap ski passes. Plus they get access to the newest and best gear before anyone else. It's always fun to play with new cool toys. Working in a ski shop is a great way to spend the winter season (and maybe the rest of the year too). You'll get to meet lots of people, answer silly questions, make lots of recommendations, and spend plenty of time playing in the snow.
The next page explores how you can get hired at a ski shop…