Understanding the Cost of Living Near Ski Resorts
Close on the heels of housing as the most difficult aspect of living in a resort town, and often discussed in the same breath, is cost of living. The cost of living in ski resort towns on average is higher than anywhere else on the continent. Compounding this problem is that pay in most entry-level jobs tends to be low.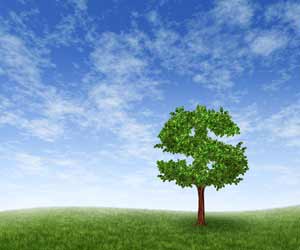 As a ski resort manager puts it, applicants must be prepared for the financial risks of being a ski resort worker:
"At best you will break even. Typically for a seasonal job it will be an expensive proposition."
Those who work at ski resorts, like those who visit them, must contend with the supply and demand of food and accommodation. As discussed above, housing can be difficult and expensive to find. Count on paying first and last months' rent as well as a deposit -possibly totaling $1,500 or more – as soon as you find a place to live.
— View Ski Resort Job Postings —
Stories abound of ski bums being forced to spend thousands of dollars in rent for a season, but as one resort worker puts it:
"The cost of living depends on your own lifestyle. It is possible to live for really cheap at a ski resort. I know people who pay $150 a month and I know people who pay $800 a month. It just depends."
Heed the advice of one resort's employee benefits administrator, and bring enough money with you to get started:
"Be prepared. You need to have a nest egg of money to come work in a ski resort. Don't come with an empty pocket and expect to make it because you will fail. Instead of one of the best experiences of your life it could become one of the worst experiences of your life.
"I see hundreds of kids that we interview and hire every year. Some come in and say they have saved up $3,000 to do this. I see them at the end of the year and they've still got a big smile on their face. Other people, it might be a problem. Within three weeks they're coming in here begging for advances."
Of course, cost of living also depends on what you are willing to sacrifice. Instead of shelling out big bucks for a ski-in/ski-out condo, one longtime ski guide we talked to lives in a cabin without electricity, running water, or a phone.
But money is not the main reason why people decide to become ski bums. As a ski guide in Colorado says, job satisfaction is much more important than salary:
"It's not the greatest pay, although I do love the job so I can't say that's a big problem. I would hate to be behind a desk working nine to five making six figures a year. I'd rather do this and make $12,000 a year."