Getting Hired for Operations and Support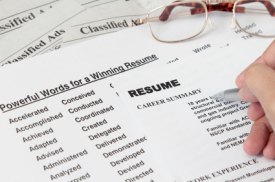 When you ask people why they work at a ski resort, they typically reply, "Because I love the mountains and I love to ski." This passion for the outdoors and for winter snow sports is what makes ski resorts operate. Almost always, ski resort employees work their job so that they are able to ski or snowboard. It's cool that everyone is drawn to the mountains for the same reason, but in order to achieve that goal, the mountain has to operate.
It takes a lot of people working around the clock to make sure the mountain is up to snuff. Lift operators, mechanics, ticket offices, parking attendants, food and beverage workers, janitors, and others make the ski resort run and keep the guests happy. Take even one of these jobs away from the mountain and the whole ski resort goes up in chaos. Every single job is super important.
Do you think that you want to be a part of the team that operates a ski resort? Do you want to have a job where you help others enjoy the mountain slopes and terrain? Do you want to spend your days off riding and gliding around on the fluffy, white snow? Do you know how to get hired for one of these totally awesome jobs?
Finding A Job
It's relatively easy to find a job working in ski resort operations. Ski resorts need to hire lots of people who are positive, hard workers to fill all the necessary positions. Human Resource offices work hard to ensure they have a full staff ready to work for the winter season. Ski resorts are hiring long before the first snowfall. There are constantly jobs available. You just need to know where to look.
Websites – In this age of technology, ski resorts hire most people through the Internet. The resorts are able list their job opening on yheir own job board and also post their jobs on other job sites like JobMonkey.
In Person – If you find yourself in a ski town, go and visit the human resource department or strike up a conversation with someone in management. Showing up in person and taking the initiative to seek out the job makes you a strong candidate.
Word of Mouth – One of the easiest ways to find a job is through a friend. If you already know someone that spent a winter grooming snow or fixing chairlifts, they are a great inside source to getting you a job.
Job Fairs – Many ski resorts offer job fairs where you can visit, interview, and drop off resumes. It is a great way to meet different people who work at the resort. Some job fairs are offered on mountain, but some ski resorts have traveling job fairs that might visit a big city near you.
— View Ski Resort Job Postings —
One old hand who spent the winter working at a restaurant explains his recommended job-hunting strategy:
"Go to the resort's job fair. It's the best way. But if you come to the resort after the job fair, then you'll want to go to the personnel department, which most of the ski resorts have. It's also a good idea to hit the pavement in town to look for a job that's not directly with the mountain. Some of the jobs have different hours and different benefits. It's good to get a feeling for what your options are."
Getting hired is easier than you think. It's all about the right time and the right place – plus an eager attitude and knowing where to look for jobs.
Professional Experience?
If you don't have a stellar resume with related professional experience, don't worry. There are still plenty of ski resort operation gigs available to you. In fact, quite a few operation jobs are ideal for entry-level workers who are just out of high school or college.
These jobs are a great way to build a resume and gain valuable references.
Since many jobs in the ski industry focus on dealing with people more than learned skills, personality becomes a major factor. If you're only applying so that you can ski, don't let your future boss know that. Be sure to treat your job like a job and you will reap the benefits of powder days. Be focused, polite, professional, eager, a hard worker, and a team player if you want to be successful.
In the words of one hiring officer:
"All our jobs involve dealing with the skiing guest, so if anybody has had any sort of guest exposure in the past that's definitely going to be helpful. We need people who really enjoy working with the public because that's generally 99.9 percent of the job."
Ski Operations Careers
After a season of working in ski resort operations, you may find that you love what you do and you want to do it forever. For every department, there are managers and supervisors who have made that career move already. Look for opportunities and climb the job ladder. You can also attend a school like Colorado Mountain College, which has educational focuses such as Ski Resort Operations.
Ski resort operations are one of the most important parts of the ski industry. These are the jobs that allow everyone to enjoy the mountain each day.