Aircraft Servicer Jobs
Duties
Aircraft servicers are responsible for the interior and exterior of aircraft. Cabin servicers are responsible for the cleanliness and order of the interior of an aircraft, a task the airlines take quite seriously, since an airline's image is often tied to the appearance of the cabin areas.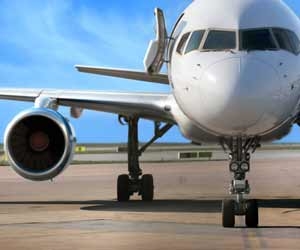 Depending on the turn time (the time scheduled to ready an incoming plane for departure), servicers conduct a varying amount of clean up and restocking, including vacuuming, restocking magazines, checking headsets, and replenishing utensils, aspirin, and first-aid supplies. Those who take care of an aircraft's exterior wash, polish, touch up paint, and de-ice the plane. Much of this work is done at night and outdoors.
Qualifications
Applicants should have a high school diploma or its equivalent. Airline servicers have a limited amount of time in which to do their job, so efficiency is of the essence. If you are interested in working as an airline servicer you should be willing to work as a team member. Unlike most airline positions, airline servicers with some airlines are not required to have knowledge of English. Although it's not a glamorous job, aircraft servicers are in a good position to move to more desirable positions in the industry, since airlines tend to promote from within. Pay ranges from minimum wage (varies by state) and $12 per hour.