Airline Marketing Jobs
Like most other businesses, the airline industry also depends strongly on advertising in order to continually get new business, and to be able to keep existing business coming back.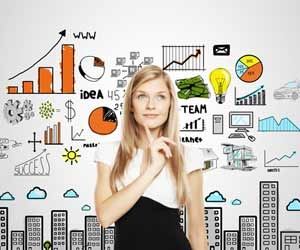 With competition between airlines being more severe than ever, those who excel in marketing are going to be in great demand. Airline marketing personnel are hired in order to fulfill this need.
The Bureau of Labor Statistics is expecting the commercial and cargo air industries to greatly increase in the next couple of years. Airlines and airports are currently expanding their number of terminals and aircraft in an effort to meet this expected increase. As the competition becomes greater, so will the need to create ongoing ad campaigns and various forms of marketing to reach the target market – people who are traveling, and companies with cargo that needs to be delivered. This job will be in demand for a long while to come, and there are possibilities for advancement – especially at larger airlines.
Job Responsibilities
The responsibilities of those working in marketing jobs is varied, but will largely be around the creation of various types of ads and marketing campaigns. It will involve working with others on the team to create ideas for marketing campaigns, various slogans and logos, and being able to write the ad copy for those campaigns. Ideas and campaigns for special offers will also need to be created.
Did You Know? Competition between airlines is highly competitive, which means that marketing personnel who can deliver proven results are in demand.
The job also may require working in sales in order to generate more cargo for the airline. This will include communicating with other air carriers, cargo freight forwarders, and other businesses in order to get and keep a steady flow of cargo for the airline.
Job Requirements
You will be required to create different kinds of ads and marketing campaigns. This includes commercials on television and radio, print display ads in magazines, newspapers, and on billboards, in-flight magazines, and home pages on the Web. Marketing personnel write ad copy, create slogans and logos, and create marketing schemes and special offers. They also buy ad space and radio or television time slots, and attempt to draw new accounts.
Working on the phone and communicating with clients, advertisers, and new businesses means that you need to have excellent communication skills.
Not only do airlines have need for marketing staff, but so do the airports. They also are run like a business and need to fill airport space with stores and businesses, and need to be sure that they are running in the black.
Training and Degrees
In order to get these jobs, you will need to have a college degree. This can be in the fields of marketing, advertising, public relations or communications. You will also be expected to have a good knowledge of business English and have excellent communication skills in writing and on the phone. If you have a background in marketing, it will likely enable you to be hired before someone who does not have the experience.
Benefits and Salary
Personnel in airline marketing can expect to get excellent benefits and pay. Typical benefits include health, dental and basic life insurance, vacation pay, paid days off, a 401(k) or other retirement plan, and more. Salaries will vary, but may start out around $10 per hour, or be as much as $40,000 per year to start. Some airlines may also training programs to help you advance in your airline career.
There is a lot of possibility for advancement within the field of airline marketing personnel jobs for the right person. Sales managers and marketing managers can make around $100,000 annually – or more. It may require advanced degrees, however, such as having a master's degree in business or marketing. Another requirement for promotion could include being bilingual or having a pilot's license. Part-time jobs may also be available in this field.
Quick Summary of Airline Marketing Employment:
Airlines are looking for people who can create advertising that draws people.
The pay in this field is good, and there are excellent benefits.
The opportunity for promotion is good for airline marketing personnel jobs.