Jobs with United Airlines
United Airlines is a major carrier operating more than 2,000 flights per day. Flights leave the company's major hubs in the United States, including Chicago, Denver, Los Angeles, San Francisco, and Washington, D.C. United employs approximately 50,000 people in various parts of the United States and in a number of international locations.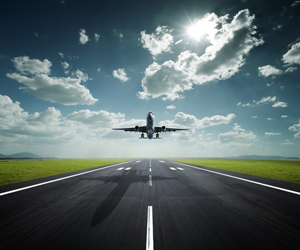 The company has been in business for more than 75 years, and United hires workers for a variety of positions in these general areas:
Administrative
Airport Operations and Contact Centers – Reservations
Flight Attendant
MBA
Pilot
Professional and Technical
Temporary and Seasonal Workers
Working at United Airlines
United offers its employees competitive pay, as well as the following benefits:
401(k) Plan
Credit Union Membership Privilege
Disability Benefits
Employee Assistance Program
Flexible Spending Program
Life and Accident Insurance
Long-Term Care
Medical, Dental and Vision Coverage
Online Compensation and Benefits Statements
Qualified Domestic Partner Benefits
Sick leave
Vacation
Company employees are also entitled to travel privileges for themselves, family members, domestic partners and their traveling companions.
Examples of Jobs Available at United Airlines
Here are some examples of the kinds of jobs that may be available at United Airlines:
Customer Service Representative
General Manager
Operating Manager – Customer Service
Operating Manager – Ramp Service
Project Manager
Ramp Service Employee
Reservations Sales & Service Representative
Staff Engineer
Supervisor Airport Operations – Customer Service
Supervisor Airport Operations – Ramp Service
Supervisor – Reservations
Internships at United Airlines
Students enrolled in undergraduate and graduate programs can apply for one of the internship programs offered by United. Both paid and unpaid internships are offered by the company. United holds recruiting events for internship opportunities at various times throughout the year. Students interested in these opportunities can learn more by visiting the internship page on the company website.
How to Apply for a Job with United
All available positions at United Airlines are posted right here on JobMonkey. Prospective employees can search for positions they are interested in and apply for them directly. It's a good idea to bookmark the United job listings page and check back regularly for updates.