Airline Internships
If you're a college student and you know you want a career in aviation, one of the best ways to get a realistic view of the industry from the inside is to find an airline internship or co-op program.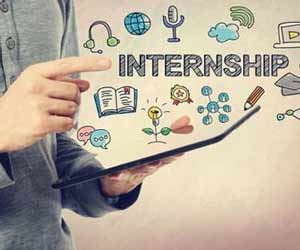 This is also a great resume-builder, since one of the biggest challenges facing new grads is the lack of real-life experience. On-the-job training opportunities and the networking benefits an internship offers will help a college grad long after they have spent the pay earned in the course of the summer (or semester).
Co-Ops
Airlines usually recruit aeronautical engineering students for co-ops. This allows the student to work one-on-one with an experienced engineer, learning about the applications of avionics, interiors, power plant, systems, structures, and other disciplines. During the course of their work, they may review aircraft manufacturers service bulletins, assist in design repairs and modifications, review and update maintenance procedures, or assist engineers with analysis and resolution of reliability and operational issues.
Qualifications: Co-ops are usually in the sophomore or junior year of an Engineering program with a GPA of 3.0 or higher. Employers prefer candidates who are willing to return for more than one quarter or semester, and who can show that they have strong analytical, problem solving and time management skills. As in any other career field, the ability to speak and write clearly and to give good presentations is a great asset.
Pay: This varies depending on airline and location, but co-ops can expect an hourly wage between $14-18. Co-ops often receive free or reduced-price travel.
Undergraduate Internship (unpaid)
Flight Operations Internships
For students who want to be commercial airline pilots, an unpaid internship in flight operations can be a phenomenal experience. Students get a great insight into the workings of a major air carrier. Many interns get to attend ground school, and can fly in the jumpseat or take advantage of a full flight simulator. Interns can also earn free or reduced travel benefits during their time with the airline.
Qualifications: Students must be currently enrolled in an undergraduate or graduate degree program as a junior or senior, with a major in aviation or aeronautical science. In addition, students must earn college credit for their internship.
JobMonkey has a complete section about college internships that you should review.
For more information about airline internships, contact the career services department of your college. Also, be sure to check the JobMonkey Job Board frequently as well as the job boards of every major airline.