Airline Sales Representative Jobs
Duties
Sales representatives are the folks who drum up business for an airline. Without these hard workers, airlines would not enjoy nearly the volume of travelers they have today.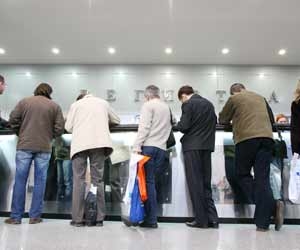 Sales representatives promote their airline to companies that are in the business of traveling. It is the responsibility of the sales rep to ensure that their airline comes to mind whenever someone considers taking a trip. Sales reps may offer special package rates to companies or organizations hosting conferences or other large events. They may also negotiate with other airlines so the two companies can work in tandem for passengers who may need to fly more than one leg to reach their destination.
Qualifications
It's typical for sales representatives to have a college degree in sales, business, marketing, or a similar field. Previous sales experience may also be required, although many sales reps start out by working in other branches of an airline, especially reservations. A positive attitude, a friendly, outgoing manner, and a persuasive personality are other trademarks of the job. Average starting pay: $28,000 to $47,000 per year, depending on experience and location.