Airline Reservation Agent Jobs
Duties
Reservation agents provide travel information over the telephone to customers of the airline.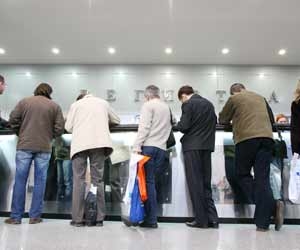 Typically, this information includes trip planning, car rentals, seat availability, fare information, schedules, tours, meals, and other information relevant to the customer's flight plans. Of course, reservation agents also make flight reservations and accept payment over the phone for ticket purchases. In fact, one-third of all bookings are now made directly through airline reservation agents rather than through travel agents.
Reservation agents are usually located at an airline office, not in airports. Employees operate a telephone headset and use one of a variety of reservation systems on a computer network. Uniforms are not required, since agents don't usually deal with the public face-to-face. Shifts vary greatly, as most reservation offices are open twenty-four hours a day.
Qualifications
Applicants for reservation agent positions should be high school graduates or the equivalent. They should have typing or keyboarding skills, excellent communication skills, be able to work under pressure, and be able to work weekends, holidays, and overtime hours. The median annual wage for this position is approximately $34,000.