Jobs at Major and Small Airports
Throughout this site we use the term "major airport" to refer to airports that have yearly enplanements above 10 million, serve international markets, and tend to be located in large metropolitan areas.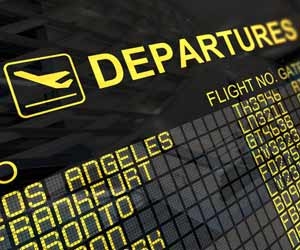 Examples are LAX airport in Los Angeles and O'Hare airport in Chicago, both of which service 60 million or more passengers year and are the hubs for many airlines flying all over the globe. "Regional airports" refers to those airports that may still have international flights, but have fewer yearly enplanements than the major airports. Regional airports also tend to be serviced by fewer major airlines than the major airports and are located in either medium-sized cities like Grand Rapids, Michigan, or in smaller towns such as Bangor, Maine. As you might imagine, there are many more regional airports in the United States than major metropolitan airports.
Employment at large airports runs the gamut from security guard and tour guide to general clerical personnel. Keep in mind that security screener jobs through the TSA may be an available option, and one that would keep you local. Employment at regional airports may not be as diverse as with the larger metropolitan airports. Some may not offer all the customer service or the maintenance positions of larger airports, but smaller airports still provide a good source in your job search.