Jobs with American Airlines
American Airlines is known as the largest airline in the world in passenger miles travelled. The company head office is located in Fort Worth, near the Dallas-Fort Worth airport. American Airlines has flights going to more than 250 cities with a fleet of 600+ aircraft. This company is the largest airline in the world, as well as the largest regional carrier on the planet.
American Airlines hires workers for positions at various locations in the United States. Bilingual positions for Reservations Representatives may also be available in Monterrey and Mexico City. The company also hires employees for job opportunities in Canada.
Working at American Airlines
American Airlines is a corporation that is committed to providing exemplary customer service. The company is interested in attracting workers who are interested in working for an organization that is competing in the global marketplace. American offers its employees a benefits plan, as well as travel privileges as part of its compensation package.
Employee Benefits
Employees at American Airlines are offered the following health benefits:
Dental
Disability
Medical
Vision
Life insurance, long term care coverage and legal aid are also available as optional benefits to workers at American Airlines. The company has an employee credit union, as well as a 401(k) plan, profit sharing and incentives for workers.
Employees and their families have the opportunity to travel on the airline at no charge.
They can also qualify for discounts from other airlines, as well as lower prices on car rentals and hotel accommodation.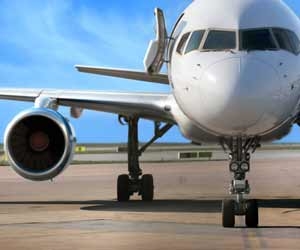 Positions
A list of available jobs at American Airlines is posted in the JobMonkey Job Center. Here are some examples of the kinds of jobs that American Airlines may be recruiting for:
Customer Service Representative
Project Manager
Senior Database Engineer
Senior Infrastructure Engineer
Web Production Assistant
How to Get a Job at American Airlines
When you see an available job on the website that you are interested in, click on it to see a list of the qualifications the company is looking for. You can submit your application through the website if you feel that you are a good fit.
More American Airlines Employment Information