Airline Ticket Agent Jobs
Every airline needs people to sell tickets and help customers get the information they need in order to get on the flight they want. Ticket agents work at an airline's ticket or baggage counter. They're the "front lines" of the airline, greeting customers when they arrive at the airport, checking luggage, and making seat assignments. They also make ticket sales, reservation changes, and airline ticket agent jobs are available at most airports. Ticket agents represent the airline to its passengers and help passengers buy tickets, check in their luggage, and provide information as needed.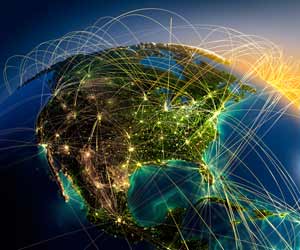 The need for ticket agents is expected to increase as passenger flights increase. Becoming a ticket agent is a good way to get into making a career with the airline companies.
Job Responsibilities
People who work in airline ticket agent jobs are expected to be friendly, prompt, and courteous. They provide assistance for people who are checking-in, making reservations, rebooking a flight, and check in baggage. They will also escort passengers to the boarding gate, push wheelchairs when needed, and answer any questions that passengers may have. They will need to know the procedures for unaccompanied minors, law enforcement officers, Hazmat, and the guidelines for accepting airfreight.
Did You Know? That more than 95 million passengers fly out of the world's busiest airport every year – the Hartsfield-Jackson Atlanta International Atlanta.
They will be required to help resolve customer complaints in a calm manner. Because of the types of situations that can come up on a ticket agent's shift, dealing well with sometimes impatient or angry customers can be an important part of the job. They also provide information about aircraft boarding, including bad news, such as flight delays and cancellations due to weather or mechanical problems with the aircraft.
Job Requirements
Other responsibilities include being able to repeatedly lift luggage that may weigh up to 60 or more pounds. Ticket agents may be required to perform other jobs, too, including baggage handler, ramp agent, gate agent, and more. You will need to be able to enter ticket information and check scheduling with a computer, so you will need to have some computer proficiency, and probably need to be able to type at least 30 wpm.
Since communication is very important, being able to read, write, and speak good English is important, and being bi-lingual would even be better in some airports. Some airports will expect you to have a driver's license, and you may be driving various airport vehicles around aircraft. You will wear the uniform of the airline you work for, and will be expected to be well-groomed at all times.
Training & Degrees
This is an entry-level job, and any necessary training will be provided for by the airline. Ticket agent applicants should be high school graduates or equivalent (some airports will require a college degree), and be at least 18 years old. You will need to have basic math skills and will usually handle money for tickets. In some cases, an airline may prefer people with a customer service or sales background. You should also know basic geography and the area around the airport to assist travelers with directions.
Successfully passing a background investigation is also necessary with no criminal history, and this will typically go back 10 years or more. Along with it, you will need to be able to qualify for a government airport ID, and pass a drug test. At some airports, a security clearance is not needed. You can expect to work almost any shift because airline counters are often open around the clock. Also, you can plan on working weekends and holidays, too.
Salary & Benefits
The benefits for those working in airline ticket agent jobs are often the same as other airline personnel receive. Packages are generally very good and usually come with medical, dental, and vision insurance, basic life insurance and disability, paid vacations and sick days, a retirement program, and possibly some free travel. It may also include long-term coverage as well.
Average starting pay for this position ranges from $19,000-$47,000 per year. Some ticket agents may work at the gate, and some part-time jobs are also available. Working in airline ticket agent jobs could be a great way to start your airline career.
Quick Summary of Airline Ticket Agent Employment:
Ticket agents are an entry level job.
Only a H.S. Diploma or GED is needed to become a ticket agent.
Good benefit packages are available.
Full-time and part-time jobs are available at some airports.