Jobs with Alaska Airlines
Alaska Airlines has been in business since 1932. The company's first flights were made between Anchorage and Bristol Bay, Alaska, in a three-seater plane. From that modest beginning, the airline has grown to become one of the largest airlines in the United States.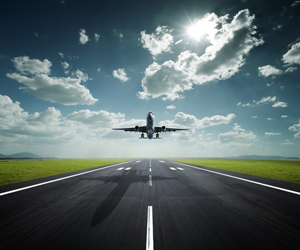 Working at Alaska Airlines
Alaska Airlines is a smoke-free employer. To apply for a job at the company, an individual must be free of nicotine for a minimum of six months before the date they attend a job interview.
Employees at Alaska Airlines are provided with several benefits, along with a competitive pay scale. Here is a list of benefits the company offers:
401(k)
Employee Assistance Fund (EAF)
Employee Bonuses
Employee Travel Privileges
Family Medical Leave
Flexible Spending Accounts (child care and health care expenses that are not covered)
Health Care Coverage (medical, dental, orthodontics, vision care, prescription drugs)
Operational Performance Rewards (OPR)
Vacation Donation Program
Job Opportunities at Alaska Airlines
Alaska Airlines hires employees for these types of positions:
Board Room Concierge
Compliance
Customer Care Staff
Customer Service Agent
Engineering
Finance
Flight Operations
Human Resources
Information Technology
Legal
Maintenance
Project Management
Tax and Audit
How to Apply for a Job at Alaska Airlines
See the list of Alaska Airlines job openings and apply for a great position today. You can search for jobs by job title, category, and by location. Job seekers must set up an account on before filling in an online application form.
Job seekers receive an automated e-mail response from Alaska Airlines to acknowledge receipt of their application. Applicants for positions where they will be dealing with the public are asked to attend a recruiting event. A list of dates and times will appear after you have applied for one of the following positions:
Customer Service Agent
Flight Attendant
Ramp Agent
Reservations Agent
Applicants for other positions at Alaska Airlines are notified by phone or e-mail about the status of their application. Job seekers will likely be asked to attend multiple interviews before an offer of employment is made.
More Alaska Airlines Employment Information