Other Airline Related Positions
The airport and airline industries are very wide and include many different types of jobs.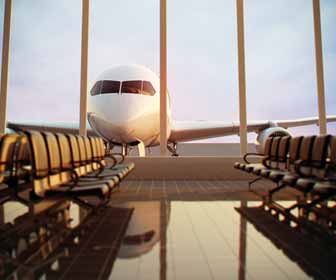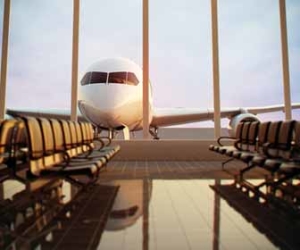 There are literally hundreds of different positions in the air industry, and not all of them are directly employed by the airlines or airports themselves. This means that if you are not sure what type of job or field you want to go into, that you will certainly have to look around at the various job boards and air-related companies to find what you are interested in. Most likely, you will be able to find something that interests you.
The good news is that the aviation industry is growing a little bit again thanks to a recovering economy.
Job Possibilities
Almost any type of job in the everyday work world can also be found in some form in the world of aviation. It is so expansive and tens of thousands of people work daily at some of the larger airports. Some airports even have many retail stores that offer almost anything you could want, as well as tremendous food choices.
There are jobs available at airports all across the country that will give people who are interested in many different fields of opportunity, including legal, accounting, mechanical, design, architectural, the trades, customer service, security and law enforcement, marketing, drivers, sales representatives, engineers, meteorologists, janitorial, and so many more. In fact, you could probably find jobs available – especially at the larger airports – that you could qualify for now.
Many of the above jobs are just a handful of other airline related positions that you might consider pursuing in the future. Most are highly technical and require specialized training and/or schooling before you can apply for employment consideration. However, if you are thinking about making your career within the industry, and have the time and ability to obtain the education that is necessary, there are plenty of opportunities for employment.
Where to Look for Airport Jobs
Besides commercial airlines, however, you might also try looking at jobs within the FAA (Federal Aviation Administration), and positions with other federal and state governmental agencies. In addition to these larger government agencies, you may also want to consider working for one of the many companies that are usually attached to an airport, such as charter companies, small tourist and commuter airlines, helicopter companies, air cargo companies, and various outside companies.
One area that is especially important to the industry involves aviation maintenance. Airports often need personnel who are certified to work on aircraft – the engines (A&P license), the electronics (avionics), the hydraulic systems, and more. They also need mechanics who can work on the vehicles and equipment that an airport regularly uses – the baggage carts, tractors, fuel trucks, fire engines, luggage ramps, etc.
Training and Education
Many jobs at an airport are also entry level and only require a H.S. Diploma, or a GED. In most cases, you will need to be able to pass a background investigation that goes back 10 years or more, and a pre-employment drug test. You will also need to be able to legally work in the United States. If you are willing to work for a while at a job that requires little education, then remember that many airport jobs lead to the possibility of advancement into higher and better-paying positions. Sometimes, it just takes getting into the field first.
If you have a military background, you may already possess the traits, training, and education you need to get a job right away. Depending on your military job, and whether or not you have security clearance, it may even be possible to secure an airport or airline job even before you get out. Another possibility, if you have already been working with aircraft, is to get a job with a defense contractor. They are grabbing up people with a security clearance because they can take a while (up to two years) to get approved.
Benefits and Salary
The salary and benefits of working for an airline are usually very good. Many of these positions are unionized, and often pay well. The pay range of airline jobs, however, is very diverse and can go from just above minimum wage to well over $200,000 for some of them. It should be remembered, however, that during an economic downturn that airlines are among the first to suffer because people tend to travel less.
The benefits are usually about the same that can be expected from a good job. This would usually include medical, dental, and vision insurance, paid vacations, a 401k, and possibly short and long-term care. Some airlines may also include things like flight discounts (possibly free flights), profit-sharing, and more.