National Transportation Safety Board Jobs (NTSB)
Ever wish there was a way to combine your love of all things mechanical with your passion for safety and deep admiration for the sleuthing skills of Sherlock Holmes?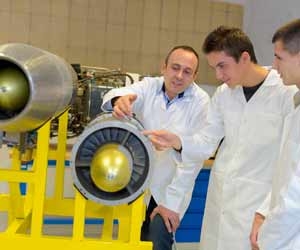 Then you might be right at home at the National Transportation Safety Board (NTSB). The NTSB is not a part of the Department of Transportation or the FAA. It is an independent federal agency, and its mission is to investigate every civil aviation accident in the United States. Sometimes, investigators travel overseas to assist foreign governments in investigating accidents involving U.S. aircraft.
The NTSB's goal is to find out what happened in order to keep the same accidents from happening again – in short, they work to make all forms of transportation safer for everyone.
In order to do this, the NTSB maintains the government's database of civil aviation accidents. They also investigate and complete reports on important industry-wide safety issues.
In the more than 40 years since the start of the NTSB, the agency has investigated more than 125,000 aviation accidents and made thousands of recommendations to improve the safety of transportation in the U.S. With headquarters in Washington, DC and nine regional offices across the country, the NTSB is ready to spring into action whenever an aviation accident occurs. NTSB Jobs (www.usajobs.gov/JobSearch/Search/GetResults?keyword=ntsb)
Aerospace Engineer Jobs
Specializing in maintenance, structures, systems, system safety, etc.
Pay: ranges based on experience level and field: $52,000-$145,000
Job Description: Aerospace Engineers at the NTSB support accident investigations by analyzing the information at hand. They apply failure modes and effects analysis, fault tree reviews, functional hazard assessments and safety risk assessments. Engineers write technical reports and look for the root causes of accidents.
People in this position sometimes work odd hours, and travel to accident locations. These sites are often remote and difficult places like swamps, deserts, mountains or even onboard ships. The weather can be unpleasant, and workers have to carry all their tools, equipment and other gear, sometimes traveling long distances by plane, car, and on foot, to get to a site.
Qualifications: First, only U.S. citizens will be considered for this job. Applicants must also have at least a bachelor's degree in engineering, physical science, life science, or math. Then, applicants must have at least one year of similar work experience. Applicants must also pass a national security background investigation.
Information Technology Specialist
Pay: The average salary for IT specialists employed by NTSB is $92,000 per annum
Helps maintain the security of the Information Technology system at the NTSB.