General Dynamics Jobs
General Dynamics is a defense contractor that was founded in 1952. The company grew steadily until the early 1990s. At that time, it sold off most of its divisions with the exception of Electric Boat and Land Systems. In the late 1990s, General Dynamics started acquiring companies that could expand its holdings in the areas of information technology products and services. The company has acquired over 40 companies in the past decade.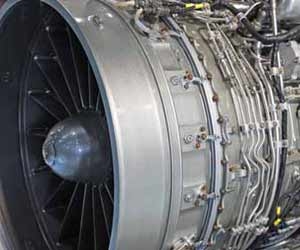 The company currently has four business groups:
Aerospace
Combat Systems
Information Systems and Technology
Marine Systems
Working at General Dynamics
General Dynamics offers a flexible benefits plan that can be tailored to meet the needs of each employee. The plan may include the following types of benefits:
Bereavement Leave
Dental Insurance
Disability Insurance
Family/Medical Leaves of Absence
Flexible Spending Accounts for Out of Pocket Medical/Child Care Expenses
Group Legal Services
Holiday/Vacation Pay
Life Insurance
Medical Coverage
Military Leave
Savings and Stock Investment Plan (SSIP)
Tuition Reimbursement
Vision Insurance
Types of Jobs Available at General Dynamics
The following are examples of jobs that may be available at General Dynamics:
Aircraft Technician
Airworthiness Inspector
Assembler
Buyer
Configuration Manager
Engineer
Firefighter Jobs
Janitor
JAVA/ETL Developer
Maintenance Mechanic
Production Worker
QA Inspector
Quality Assurance Representative
Research Chemist
Safety Engineer
Senior Programmer
Shift Lead
Software Engineer
Strategic Planning Analyst
Systems Analyst
Technical Writer
Waterfront Technician (Diving Jobs)
How to Get a Job at General Dynamics
Job seekers can see a list of available positions posted on the Careers section of the company web site. Click on the link for a specific company division to see open jobs, and then click on the job title to see a detailed job description. The individual can then apply for the job online or create a Job Search Agent to receive notifications by e-mail when new jobs are posted.
Each division of General Dynamics hires employees independently. A candidate should submit his or her application to the one advertising for workers directly. Job seekers are required to register and complete an online profile before they apply for a job with the company.
More General Dynamics Employment Information