Airport Food Service Jobs
Larger airports often prepare a large amount of food for the many passengers, flight crew, and visitors.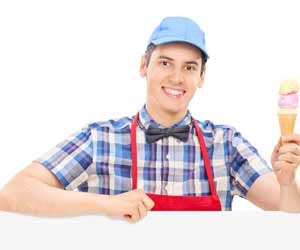 To handle it adequately, they need to have a sufficient number of people working in the food service department. This means that there are food service jobs open from time to time, and promotions are possible within that field.
It is predicted that as the economy grows there will be a large increase in the number of both commercial and cargo flights. This will certainly increase the need for airport food service jobs, which prepare food for those on the airlines. As long as the economy stays good, people will continue to need to travel – and they will need a meal if they are traveling over a long distance.
Job Responsibilities
Within the general field called food service, there are many different jobs. It takes many of them in order to efficiently make, ship, and serve food. Food service personnel include the cooks, food preparation agents, kitchen helpers, dish room workers, other kitchen staff, and the administrative staff. Each of these has their separate responsibilities, although there may be some overlap. Workers are stationed in a flight kitchen at the airport. These employees prepare and cook food for the flights. They also set up silverware, dishes, and glasses, and arrange the food in containers. Food service work is similar to working in a restaurant kitchen.
Job Requirements
Food service employees will usually be standing, and they will prepare airline meals according to preselected recipes. They will also help cook the food, arrange silverware and dishes, and put it onto serving trays. Then, the containers will be loaded into hot or cold containers to be loaded onto the aircraft. They are required to wear uniforms, and will have certain grooming standards. Their health will need to be certified. They may be required to work any shift because food is prepared in accordance with the flight schedules. Employees are expected to be team players.
Did You Know? At the Philadelphia International Airport, there are rougly 50 different places to eat. On average, every hour they will serve 300+ soft pretzels, 50+ cheese steaks, 950 cups of coffee, and 185+ slices of pizza.
Food service employees can either be hired directly by an airline or through a catering company that has been hired by the airlines to handle all of their food service needs. When you want to find out about food service jobs, go to the airport's Web page. There, you may find a listing of all of the contact people's names with phone numbers. In some cases, you may be able to directly apply online.
Training and Education
Food service can be a good place to start in the air industry since a high school diploma or GED is usually the only requirement, other than being at least 18. All training is done on the job, and there is a lot of room for advancement. Food service employees can advance to chef, supervisor, or become the buyer. Those who have already been through a chef school and graduated may be able to get hired as a chef for the airline. It will depend, however, on the position that is open.
There is often a frequent turnover in this field, which will make it easier to get a job. In spite of the turnover, however, it will be competitive. Having some fast food or restaurant experience may also be helpful.
Salary and Benefits
As far as benefits go, many employers will provide medical, dental and vision insurance, a retirement plan, free meals, and free parking at the airport. To apply, applicants should find out if a particular airline hires the positions directly or contracts out. Then you can apply at the appropriate office and expect better results. The average starting salary goes from minimum wage to $14.00 per hour or higher depending on your responsibilities and experience level. They may also offer part-time work.
Another job that is similar, and often considered to be the same, is that of working in airport concessions. A concession is a restaurant, fast food store, or retail shop that is found in an airport. These also have about the same requirements, and they are always looking for new employees. This could provide you with the ticket you need to start your career working at an airport.
Quick Summary for Airport Food Service Employment:
Airlines regularly prepare food for flights in the airport prior to the flights that will need them.
An airport food service employee is an entry level position and has few requirements.
The job offers typical airport benefits.
This job could serve as a doorway to other airport jobs.