Assistant Airport Manager Jobs
An airport has many different things going on at the same time, with people running around with varied tasks, and each of them requires a degree of supervision and direction, or chaos will be the result.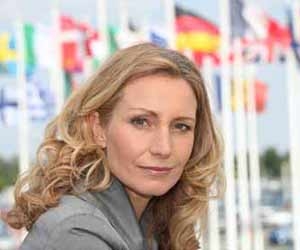 An airport manager cannot watch over everything, so the assistant airport manager job exists to fill in this gap. Taking an assistant airport manager job for a while and proving your ability to successfully manage people and tasks is a good way to eventually being able to take the top position – that of airport manager. Having proven experience in management is the best way to prepare for the larger position.
Even though the past couple of years have seen a decline in airport personnel and in air travel in general, the Bureau of Labor Statistics indicates that there is expected to be a large growth in this industry – worldwide. This means that commercial and cargo flights are greatly expected to increase just in the next few years, which should provide plenty of opportunities for assistant airport manager jobs, as well as giving you excellent opportunities for career growth.
Job Responsibilities
The responsibilities of an assistant airport manager will vary greatly from one airport to the next because of size and the number of flights involved. Larger airports have more employees and activities taking place at the same time. There are many different areas of an airport, and each of them needs to perform their duties on a schedule, as well as being kept in clean and operating condition. The different areas include runways, docking areas, maintenance shops, rental spaces, parking garages, terminals, and more. An assistant manager can help manage several areas, or may manage only one area in a larger airport.
Did You Know? There are about 19,000 airports in the United States? Only a few hundred, however, have more than 10,000 annual passengers.
Training is another major responsibility of an assistant manager. They will often be responsible to ensure that proper and up-to-date training is given to supervisors, dispatchers, and customer service representatives. They also assist people in each of these positions to ensure that issues are taken care of properly and as needed. Filling out reports is another responsibility, and they will need to be familiar with a number of software programs to handle reports, correspondence, memos, and procedural manuals.
Job Requirements
The assistant manager of an airport is a busy position. They will often be multi-tasking with different responsibilities as the different departments will often have needs (and some of them urgent) at the same time. They may be required to work any shift, and possibly more than one in special situations, since airports are often open around the clock. They will be overseeing the daily operations of the airport and will report directly to the airport manager.
They will be responsible to know the airport procedures manuals and have to keep up with all new policy changes and enforce them. On occasion, they will also have to help the local and federal law enforcement agencies to carry out their responsibilities when needed. Being able to communicate well is essential, since they will be managing many departments and people, and they must also be able to remain calm under stressful situations. In larger airports, assistant airport managers work primarily in an office with a regular shift, but emergencies will require a longer presence. Some travel may be necessary to meet with state and Federal officials from time to time.
Training and Education
The salary and qualifications of the assistant airport manager varies greatly, depending upon the size and location of the airport. Some smaller airports will only require  a high school diploma or GED, whereas larger metropolitan airports will often require a college degree in airport management, business administration, or even engineering, as well as three to seven years' experience at an airport. From assistant airport manager, a person can rise to airport manager, even airport director. Assistant airport managers are generally hired through the airport personnel office.
Qualifications for assistant airport manager will require that they be thoroughly familiar with Federal, state, and local aviation laws. They will need to have excellent problem solving skills, and may possible advanced knowledge of Word, Excel, Outlook, etc., to be able to create memos, charts, procedure manuals, and more. In some airports, you will need to know laws established by the EPA and OSHA to make sure of airport conformance.
Salary and Benefits
The benefits are generally excellent, but they will vary depending on the size of the airport. You can expect to have medical and dental insurance, paid vacations and days off, and a retirement savings program. Starting salary for an assistant airport manager is between $12 and $18 per hour, but it will be higher in larger airports.
Quick Summary of Assistant Airport Manager Employment:
Airport managers often hire assistant managers to help with the airport's daily workload.
Being an assistant airport manager is a great career track to top airport positions.
In larger airports, an assistant manager may only supervise one shop, area, or office.