Airport Terminal Concessions
There are often many different stores that can be found in larger airports. Each of these offers services or products that are of special interest to travelers. Of course, each one of them has to have employees to be able to properly manage the store or restaurant – called concessions.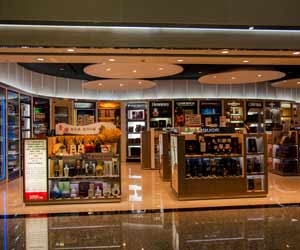 These concessions may include gift shops, coffee shops, delis, newsstands, and more. Concessions are the largest hiring department within an airport and it is usually handled by contractors.
In the next few years, the Bureau of Labor Statistics expects the number of passengers who will be flying to their destination to greatly increase. As long as the economy holds out, they are looking at a constant increase, which will mean a greater need for people to work in the concessions. This could be a great way to start a career at an airport and it is not difficult to qualify. Some airports are currently expanding their concessions to be able to handle the increased volume of people at the airport – making it the ideal time to apply.
The Responsibilities
The responsibilities that you have are definitely dependent on the type of concession that you are working in. This could be handling food and preparing it, taking orders, and stocking the shelves and cooler. Keeping tables and counters clean will also be a part of it, and cleaning up machines, countertops and floors will be a daily routine for those who work until closing time. In many concessions you can probably assume that you will be standing most of the time.
Among other qualities, airport concessionaires need to be friendly, team players, and exhibit a professional appearance and attitude. They must also be energetic and ready to work fast when necessary. You may also be operating cash registers, help take inventory, and possibly do some lifting.
The Requirements
Larger airports, such as O'Hare International, often require that anyone working in concessions join a union, where there may be more than 1,500 people in concessions alone. You can expect to work almost any shift, depending on whether or not that particular concession is open around the clock. Some restaurants or lounges serve alcohol and you would have to be over 21 to work there.
Being friendly to customers is important, and you may also have to wear a uniform. Good grooming is essential and will be expected. Excellent English is necessary, and being bilingual may be a valuable factor in getting hired. Other airport positions that are often contracted out include parking attendants/cashiers and rental car agents. Again, such positions are a way for you to break in to the airport industry, since they often have a high turnover rate and require little previous experience. Getting a job in concessions, however, may mean that you will be competing against others who are also trying to get into working at an airport.
Training and Education
Working in a concession at an airport is usually an entry level job. There will only be a few requirements, which would include being at least 18 years old and having a H.S. Diploma or a GED. Previous experience working in a food establishment or customer service may be helpful in getting hired. Other than that, each concession will most likely train you on the job.
You will also hear of other opportunities in the airport which are often not advertised to the public. Your best opportunity to get hired is to find out from the airport authority who the concession contractors are and apply directly to those companies. The department usually has a high turnover rate and tends to require little experience.
Salary and Benefits
Most concession employees receive just a little over minimum wage (varies by state), which may be one reason for the high turnover. It is also possible that there may not be any benefits with the position, which is currently being fought over in some cities in negotiations. If looked at as an opportunity to begin a career at an airport, this could provide the open door you need. If you find out the name of the concession company, you will probably be able to apply online.
Quick Summary of Airport Terminal Concessions Employment:
Large airports often need employees to work in their concessions.
Oftentimes, being at least 18 and having a H.S. Diploma or GED are all that is required for employment.
The salary is usually low.
Working in airport concessions could be a good way to break into working at an airport.