Airline Labor Unions
As an airline employee there is a good possibility you will be required to join an airline industry labor union. What this means is that you are paid on an hourly wage and work on a contract. In general, high-volume or labor-intensive-type work is typically unionized.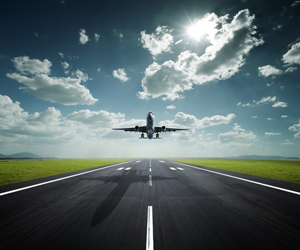 This includes fleet service personnel, mechanics, pilots, customer service representatives, reservation agents, ticket agents, baggage handlers, and flight attendants.
There are several airline industry unions of note. Among others, there is the Association of Flight Attendants (AFA) the Air Line Pilots Association (ALPA), National Association of Air Traffic Controllers (NATCA) and the Transport Workers Union. Most of these groups are affiliated with the AFL-CIO.
Unions have drawn their share of criticism over the years, with their opponents alleging that collective bargaining arrangements set the cost of labor so high that it makes employers less able to compete in a global economy. Arguments aside, there is no denying that aviation-related unions have shaped the face of modern aviation.
Many of the major features that travelers now associate with flying were a product of union lobbying. Just a few of these rules include:
Limits on the number and size of carry-on bags came about as a result of AFA activism.
Exit lights in aircraft were also the result of a union push for safety.
AFA, currently representing approximately 60,000 flight attendants at 19 airlines, argued for decades against the extremely strict regulations once in place for flight attendants.

In the early years of the profession, "young women were forced to retire at the age of 32, remain single, and adhere to strict weight, height and appearance requirements," according to the association's website, www.afanet.org.
In the late 1960s, the average career for flight attendants lasted only 18 months. AFA and other unions helped change all that so that now, flight attendants are considered air safety professionals with long-term careers and advancement opportunities.

ALPA, the pilot's union, has also shaped our modern flying experiences. According to www.alpa.org, ALPA is the largest airline pilot union in the world and represents 50,000+ pilots who fly for 33 U.S. and Canadian airlines. The union began in 1931 when a handful of pilots banded together to take action for their own protection. In the midst of the Great Depression, management was pushing pilots to fly longer hours for less pay, in risky situations. Those early pilots fought for safer travel, and those who followed in their footsteps have continued the tradition ever since, with accomplishments including:

Increased safety measures like standardized signs in runways around the country
Reinforced doors approved after 9/11 to separate pilots from passengers
Requirement for cockpit voice recorder and flight data recorder.
Membership in a union means you do not negotiate compensation, sick leave, vacation time and how it is accrued, shift bids, and health and flight benefits at the time of your hire. Instead they are predetermined by the union and the employer on an ongoing basis. If you have a grievance against your employer, in most cases the union will go to bat for you.