Jobs with ABF Freight
Starting out in 1923 as a local carrier, ABF Freight System, Inc. has grown to become one of North America's biggest and most experienced trucking companies offering local carrier service in all 50 states, Mexico, Canada, Puerto Rico and Guam.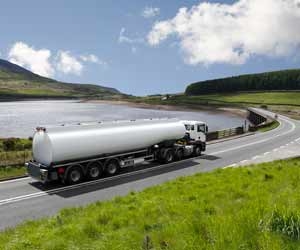 The company works through 250 ports in over 130 countries around the world and is the industry leader in safety, security, technology and freight-handling within its class type. InformationWeek, InfoWorld and BtoB Magazine have pointed out the company's exemplary information technology. Drivers wanting to work for this company can enjoy working for one of the nation's largest transport carrier companies. With direct service to over 30,000 network points throughout the U.S., Canada, Mexico, Puerto Rico and Guam, ABF provides reliable transport service that meets or exceeds customer expectations. By concentrating their efforts on regional and national transport of general commodities and freight, utilizing LTL shipments, ABF has positioned itself as one of the premier LTL transporters within the worldwide transport industry. These general commodities can include:
All freight (excluding hazardous waste products)
Dangerous explosives
High value commodities
Commodities in bulk
Commodities requiring special handling equipment
Qualifications for those drivers wanting to work for ABF as Regular Drivers/Checkers include:
Must be 21 years of age or older
Have 2 years of verifiable tractor/trailer experience
Possess a CDL with hazardous materials and doubles/triples endorsement
Have a good and safe driving record
Must pass DOT drug testing and meet all medical requirements
Working for ABF as a Regular Driver (usually local service) offers many perks and benefits.
The list includes Teamsters Union scale wages, company-provided retirement pension fund that includes excellent health and pension benefits for retirees, company-sponsored life insurance plan, Five (5) days sick pay annually, paid holidays (8-14 days annually) depending on contract, up to six weeks vacation for those with 30 years of service, company-provided 401K plan, excellent medical benefits offered through a multi-employer fund, and a company stock purchase plans for employees.
Those wanting to work for ABF as Road Drivers need to have the same qualifications as Regular Drivers with the exception that they are generally in control of much larger trucks and trailer combinations. Road Drivers need to be over 25 years of age, with two years of verifiable driving experience with tractor/trailers and a CDL with hazardous materials and doubles/triples endorsement. Their driving record should be spotless and all Road Drivers also need to pass the DOT drug screen testing. The company offers tractors that are generally less than 18 months old, offering fully air-conditioned comfort and power-steering. Preventive maintenance programs are also offered to keep all ABF equipment running smoothly while you're on the road. Wages for Road Drivers generally start at $20.70 per hour with a top rate of $24.25 available to drivers within three years of driving. Over-the-road mileage is .52025 and will rise to .6090 within three years.