More Trucking Driver Academies
Graduate and Get a Job!
Truck driving schools take in a wide variety of students every year – from young people who are looking for a rewarding career to start them off right, to retired military personnel who want to put their military training to work by learning a new career as a truck driver. More and more women are also signing up for truck driving courses. This is due in part to the growing number of husband and wife driving teams that are on the roadways now. By having both members of the team trained to drive the vehicle, the transport team can do twice as much driving – which means twice as much income for the team.
For those students who simply want to graduate from a trucking school with their CDL and start driving for a company, there is no shortage of jobs out there for qualified driving graduates.
Many of the truck driving academies are run by trucking companies that will hire all graduates as soon as they are fully trained. This makes it very easy for students training for a career in trucking to find work. Many of them begin their new jobs the same week they graduate from the training courses.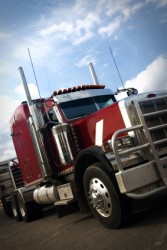 Directory of Schools
Coastal Truck Driving School
Website: https://www.coastaltruckdriving.com/
Address: 4016 Canal St., New Orleans, LA 70119
Phone: 504-486-3639
Toll Free: 800- 486-3639
Fax: 504-486-3562
Email: admin@coastaltruckdriving.com
This school is one of the premier truck driving academies in the country offering CDL training and job placement assistance. Approved by the State of Louisiana, the school is authorized to give CDL tests in A, B and C classes. Prior to beginning training with this school, students need to pass a DOT drug test as well as a physical exam. A clean driving record and no felony convictions involving illegal drugs are required of all students. For those students searching for their dream career as a long-haul driver, Coastal Truck Driving School is one of the best choices you can begin with.
National Truck Drivers School
Website: https://www.truckschool.com/
Address: 188 College Drive, P.O. Box 65789, Orange Park, FL 32065-5789
Phone: 904-272-4000
Toll Free: 800-488-SEMI (7364)
Fax:  904-272-6702
Email: inforequests@nationaltrainingschools.com
National Truck Drivers School has trained more than 32,000 truck driving graduates since 1978 and is a nationally accredited career school. The curriculum of unique courses and specialized programs allows for qualified applicants to learn to drive tractor trailers in a matter of a few weeks. The programs are challenging and are designed with safety in mind as well as being easy to follow. Students train at home rather than having to sit in classes all day which appeals to many people who are still working at other jobs. Once the Home Study is complete, instructors can focus on critical training subjects once the students come to the school for training. The school has the only home study course in the motor carrier industry and is proud to offer the program to its many students.
International Schools Professional Driver Training
Website: https://www.internationalschools.com/
Address: P.O. Box 1919 Sunland Park, NM 88063
Phone: 505-589-1414
Fax: 214-398-8388
With training facilities throughout New Mexico, Texas and Arkansas, International Schools Professional Driver Training is ready to train you and get you on the road in your new truck driving career. The school offers a comprehensive 200 hour training program that provides a learning environment that helps you master the skills you'll need to handle tractor trailers. Students need to be at least 21 years of age with a valid driver's license and safe driving record. The Department of Transport physical exam and drug testing must also be completed and passed before training can begin. The school also helps all students to find work after graduating, though most graduates end up being pre-hired before classes even begin.
Interstate Truck Driving School
Website: https://www.interstatedriving.com/
Address: 499 Villaume Ave, South St. Paul, MN
Phone: 651-735-9250
Email: bill@interstatedriving.com
This school specializes in assisting drivers with preparations for taking their CDL road test and is recognized as a premier driving school in the state. By offering a very thorough program of training, the school allows students to more easily pass their CDL test the first time. Interstate Truck Driving School provides extensive training time behind the wheel and also helps to make sure that all graduates have jobs when they graduate. With personal instruction by qualified and experienced instructors, students learn the specialized skills necessary to safely operate commercial tractor trailers on state and national highways. Courses for truck driver training are generally 160 hours long and take place in classrooms and private driving areas at the school before heading out onto actual highways for further training.
Trans Union Truck Driving School
Website: https://www.transuniontruck.com/
Address: 4624 River Road East, Tacoma WA 98443
Phone: 800-922-0870
Fax: 253-926-3641
Email: tutds1@yahoo.com
This company has been training truck driving students in and around Puget Sound for over 25 years and is proud to have provided over 3,500 graduates with their Class A Commercial Driver License. Trans Union Truck Driving School frequently gets calls for new driver graduates from previous graduates who've moved into senior management positions. Students looking to get their truck driving career underway need to have a valid driver's license, safe driving record and have passed the DOT physical and drug tests. The standard training course lasts for 160 hours over 3-5 weeks and exceeds state and federal regulations for new driver graduates. The school also offers job placement assistance – though most students will have jobs offered to them before they graduate by transport company recruiters who regularly meet with new students at the school.
United States Truck Driving School
Website: https://www.ustruck.com/
Address: 8150 W. 48th Avenue, Wheat Ridge, CO 80033
Phone: 800-727-7364
Email: webmaster@ustruck.com
This school was founded in 1959 to meet the increasing need for qualified and experienced truck drivers on the nation's highways. Using the most up-to-date teaching methods and equipment, the instructors at the school take each student through the skills needed to maintain and operate the tractor trailers they'll be using in their new careers. The school prides itself on offering the highest caliber of training and instruction as well as a continuing responsibility to each student. With training facilities in Denver, Longmont, Centennial and Colorado Springs, the school trains students from Colorado and surrounding areas. The facility in Rialto, California is a newer one and instructors have been very busy training students on the West coast, at this school. Truck driving programs usually run for 160 hours over three to five weeks of intense classroom and highway training.
International Institute of Transportation Resource
Website: https://www.iitr.net/
Address: 13605 SE Highway 212, Clackamas, OR 97015
Phone: 888-438-2235
Toll Free: 800-976-7612
Fax: 503-657-3620
This school is the only federally accredited driver training school in Oregon and Washington and has the highest admissions standards in the Northwest. Class sizes are kept to a minimum size to allow individualized training for all students. One of the most unique features of this school is the lifetime job placement service offered to all graduates of the school. Instructors and counselors help students choose from many job offers they receive at the school while training to be truck drivers. Some companies have much better offers than others and the instructors can help make the students' choices easier. Class A CDL truck driving program courses are 160-200 hours long and can be taken over days, evening and weekends to allow students who are working at other jobs to get their new truck driver training.
Trainco
Website: https://www.traincoinc.com/
Address: 1122 W. Holmes Rd., Suite 12 & 13, Lansing, MI 48910
Phone: 517-887-1600
Email: info@traincoinc.com
Trainco offers their truck driver training program over four weeks featuring day, evening and weekend classes through the year. Many graduates are offered jobs by transport companies before they even finish their training. The school produces graduates that have the highest level of skills training available and are ready and capable of getting behind the wheel of a truck and operating it safely and efficiently. Offering training at three locations (Lansing and Taylor in Michigan and Perrysburg in Ohio) the school offers many truck training skills programs including HazMat, Doubles/Triples experience, Tanker, Coupling and uncoupling trailers, shifting and close maneuvering skills.
Star Truck Driving School
Website: https://www.startruckdrivingschool.com/
Address: 1250 Route 34, Oswego, Illinois 60541
Phone: 630-236-7200
Fax: 630-236-7245
This school's training program offers many benefits to truck driver students. The training takes place at an actual transport terminal (Aurora, Bensenville, Hickory Hills and South Suburban College) to allow for realistic situations while training. This allows instructors to place students in actual scenarios that they may have to deal with once they graduate. The OTR Pro Driver Program provides hands-on training utilizing safe driving skills during the 160 hour course. Local Transport driver programs are for students who want to learn to drive smaller trucks around cities rather than the open highway. Financing is available and payment plans allow students to focus on training without having to worry about the financial aspect of the training programs. Star Truck Driving School is also always on the lookout for qualified and experienced instructors. If you'd like to apply to be an instructor with the company, you can fax your resume to 708-233-9696.
Katlaw Truck Driving School
Website: https://www.katlaw.com/
Address: 5000 Austell-Powder Springs Rd., Austell, GA 30106
Phone: 678-945-1900
Toll Free: 877-252-8529
Email: info@katlaw.com
Katlaw Truck Driving School prides itself on offering program instructors who have the experience to teach students the important skills they'll need to become successful and professional truck drivers. Road training allows students to learn to function as truck drivers in many driving environments from country roads to highway and city driving. Instructors will also teach some of the many endorsements required by companies in the transport industry. These skill sets include HazMat training, Doubles/Triples and Tanker operations skills. Proper techniques for straight driving and learning to turn safely are also highlighted by all instructors. Speed management, proper braking and learning to manage the space around your vehicle are all essential skills each student must have before graduating from the program.
Transportation Center for Excellence
Website: https://www.tce4cdl.com/
Address: 2755 Highway 55, Suite 200, Eagan, Minnesota 55121
Phone: 651-683-8383
Toll Free: 866-253-4823
Fax: 651-681-0137
The Class A Training program offered through this school, trains students to become successful professional truck drivers. The school is based out of the metropolitan Minnesota area, and provides teaching facilities to hundreds of students from the Twin Cities and surrounding areas. Classes start every Monday and financial assistance is available for all students who qualify. The school offers job placement assistance before, during and after training, including frequent visits from recruiters and job fairs targeted exclusively to the trucking industry.
United Truck Driving School
Website: https://www.drivetrucks.com/
Address: 2425 Camino Del Rio South, San Diego, CA 92108
Phone: 800-764-2020 (Toll Free)
United Truck Driving School has been teaching students in the San Diego, Orange County and Riverside areas to become truck drivers for the past 25 years. With programs that can be completed in as little as 3-5 weeks, United Truck Driving Schools can quickly get you on the road as a successful and professional truck driver. Active duty military personnel can train to become truck drivers utilizing the Tuition Assistance Program. The school offers full and part-time courses in Class A and B training and can accommodate both English and Spanish-speaking students easily.