Kenworth Truck Company Jobs
The Kenworth brand of vehicles goes back nearly a century as one of the leading manufacturers of quality-built diesel trucks. The company manufactures medium and heavy-duty trucks for a wide variety of uses and clients all over the world.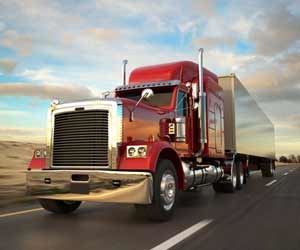 With its headquarters in Washington, the company operates manufacturing centers in Ohio, Washington and Quebec, Canada. Founded in 1923, the company has grown to have 290 dealers in North America servicing its many national and international customers. This extensive dealer network provides sales, parts and service as well as body shop support to its clients using the Kenworth PremierCare service plan.
The company's mission has always been to offer quality-built trucks using superior craftsmanship to its customers, whether they're buying one truck or a fleet of a thousand or more vehicles. All Kenworth trucks are well-engineered and have a reputation for superior performance in the marketplace. In fact, the company mission has always been to offer their customers the 'best engineered trucks in the world.' With both traditional and more streamlined designs of truck, Kenworth delivers transportation solutions that allow for profitable and economical operations in all types of companies. The Kenworth brand of trucks is the leading choice for owner-operators in North America because they're designed to work effectively for all types of drivers. With excellent residual value, low operation costs and maintenance plans that make downtime a thing of the past, Kenworth trucks provide a reliable and cost-effective transport solution. Through commitment to customer service, employee development and state-of-the-art business practices, the company has far exceeded customer expectations over the years.
Excellence in All Things
Kenworth, a division of PACCAR, encourages a workplace culture which empowers and values employees to use open communication, teamwork and integrity in all aspects of their daily tasks within the company.
This helps to enable the company to lead the industry in quality products and excellent customer service. By offering a variety of career opportunities to its employees, Kenworth ensures that it attracts and keeps only the best engineers, managers, researchers and drivers in the business. The goal of Kenworth is to be listed among the top 100 companies in the nation to work for, and they're already well on their way to achieving that goal. By engaging new tools and processes and encouraging new partnerships with their customers, dealers, driver communities and suppliers, the company has no doubt that they will achieve all their goals in the coming years.
Some of the benefits offered to employees working for Kenworth include:
 Competitive salary plans
 Excellent medical, vision and dental plans
 Comprehensive disability insurance
 Paid holiday and vacation days
 Company-matched 401(k) and retirement plans
 Flexible health and family care accounts
 Internal education and training plan assistance plans
 Computer purchase plans for employees
 Employee stock options and purchase assistance plans
For more information on jobs with Kenworth you can check out the company website.