Jobs with Mayflower Transit
As one of the country's most recognized names in moving, Mayflower Transit has a lot to live up to. The company has become synonymous with care and quality when it comes to moving their customers' valued belongings. Whether those customers are families moving across the city or entire groups of employees being moved as part of a company's restructuring efforts, the same high quality and care that has made Mayflower Transit the number one mover in the country goes into each move. Since 1927, Mayflower Transit has been moving families from one end of the country to the other providing their customers with the highest level of quality service in the industry. Mayflower Transit helps some of the more than 40 million Americans who will need to move from one part of the country to the other this year, get to where they're going. Offering competitive pricing and value, the company provides the best service possible through its 500 worldwide agents. Mayflower Transit is also ISO 9001:2000 certified and offers each customer free estimates when it comes to planning their move. The company also trains each employee in the proper methods for safely packing, loading and unpacking clients' possessions. The parent company of Mayflower Transit is UniGroup, which has the largest private trucking fleet in the country.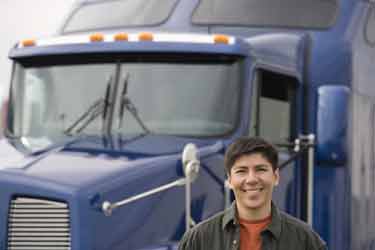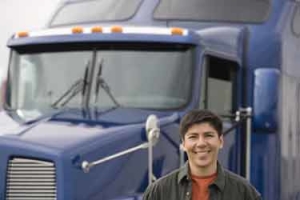 Working for Mayflower Transit
Mayflower Transit (job board) was one of the first companies in the industry to implement technology that tracks and inventories every shipment for its clients. Transit vans that travel across the country are also equipped with a state-of-the-art satellite tracking and communication system. This makes driving for Mayflower Transit one of the most modernized jobs in the country. Drivers wanting to work for this company have two areas in which they can work. They can either choose to work as a driver in the household goods fleet of workers, or they can step it up a notch and be part of the special commodities fleet of drivers. Household goods drivers are required to have at least one year of over the road experience tractor trailer driving experience as well as having a valid CDL. The company also expects each driver to have moving company experience as well. Qualified drivers are then directly contracted to an agent of Mayflower Transit.
Drivers working for the special commodities fleet need to have experience in the moving industry with special expertise in handling materials and items that are more fragile than general commodities.
These special commodities can include all types of electronic, office and computer equipment, trade show set-up equipment and other types of items which are usually 'pad-wrapped'. Upon qualifying to do this special type of work, the drivers will also be contracted directly to a Mayflower Transit agent. Drivers working in this sector of the company will transport these special commodities throughout all parts of North America either as solo drivers or as part of a driving team. Special commodities do not include hazardous materials so there are no worries about having to transport any of that type of cargo.
Drivers working in the special commodities fleet need to have at least one year of OTR experience and have a Class A CDL. They also need to have a clean driving record and be at least 22 years of age, with a clean, professional appearance and stable employment history. All workers in the special commodities fleet must wear the company uniform, when providing services to agents and customers. Drivers also need to have a cell phone that's compatible with the company's communication platform system. This is to ensure that all drivers are in constant contact with their agents at all times while on the road. Special commodities drivers also need to have a well-maintained and late-model tractor with the corporate identity logos emblazoned on each door. There's a certain pride that comes with working as a special commodities driver and Mayflower Transit is proud to offer this to only its best drivers.