Jobs with UniGroup Worldwide
UniGroup Worldwide has grown into one of the world's largest transportation corporations, with several large trucking and moving companies under its umbrella.
The company has some of the most recognized moving name brands in the industry. By way of this diversification, the corporation can easily handle any type of shipment contract it may have with its worldwide list of clients.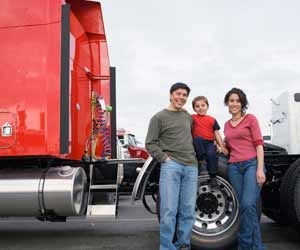 Based out of St. Louis, Missouri, UniGroup Worldwide specializes in moving household effects as well as high-value products – and every type of shipment in between. Two of the main companies under the ownership of UniGroup Worldwide are United Van Lines and Mayflower Transit, with hundreds of thousands of shipments packed up and delivered around the world every year.
UniGroup Worldwide, through these two subsidiaries, have regional offices in all major commercial centers of the world including the Netherlands, Canada and Singapore.
In fact, there are over 1,300 regional service centers and agents in more than 180 countries, ready to provide the ultimate level of customer service and relocation assistance.
Customer Satisfaction is the Primary Focus
Whether customers are moving from state to state, across the country or clear around the other side of the world, the UniGroup Worldwide roster of companies can get the move done easily and without any hassles for customers. UniGroup also moves valuable and delicate equipment for many of the world's largest corporations from one branch office to another. When setting up new offices in other countries, customers know that the move will go off without a hitch, working through agents of UniGroup Worldwide. The company's main focus is on customer satisfaction, with 99.5% of all customers stating in surveys that they would recommend the company's services to family and friends. The company has many valuable services in place to aid families moving to new countries and strange surroundings.
From helping to find places to live, to assisting with finding nearby schools and even employment for other family members, UniGroup Worldwide provides total customer care.
UniGroup Worldwide (website) provides its customers with a wide variety of shipping services and choices including air, ocean and custom clearance services which allows for quicker shipments and much fewer hassles for clients. The company is large enough to easily handle the largest shipments, but small enough to provide quick and personalized service to all our customers. One of the corporation's divisions, Zero Hour, provides fast, safe and reliable transport of freight, including medical equipment, computer and other electronic equipment requiring careful handling and speedy shipping services. The division offers around-the-clock service to get customer's items where they need them to be – in most cases the same day.
If you'd like more information about the many companies under the UniGroup Worldwide banner, visit the company website.