Jobs with PACCAR
PACCAR, headquartered in Bellevue, Washington, is a major world leader in truck and specialized vehicle manufacturing.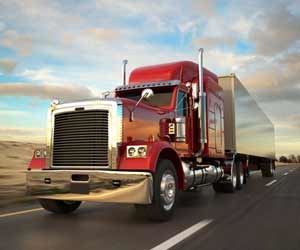 Specializing in the manufacture of light, medium and heavy duty premium trucks, PACCAR is the powerhouse corporation behind such well-known brands as Kenworth, Peterbilt and DAF trucks.
The company has customized financial services and information technology resources as well as a wide range of comprehensive truck parts for all the brands of trucks it manufactures. The company provides services and products to its customers by way of an extensive network of dealers and parts specialists in nearly 1,800 sites around the world. PACCAR provides products I more than 100 locations around the globe and is currently working on expanding its established dealer system throughout Asia and other areas of the world.
With this sort of global marketing, more than half of the company's sales are made outside of the American market. The company is also one of the world's largest premium and industrial winch manufacturers.
World Trucking Financing Leader
The company offers specialized financial and leasing services to its customers in 15 countries, which includes a system of over 150,000 trailers and trucks with total value of over $9 billion in its leasing portfolio. PACCAR Leasing allows North American customers to lease from over 25,000 vehicles in its fleet. The company is also one of the industry leaders in community and environmental issues with the PACCAR Foundation donating millions to health care, the arts and higher education through an extensive grant endowment program.
PACCAR is always on the lookout for new and innovative developments that help to protect the environment and preserve air quality through emission control programs and fuel enhancement systems in their truck models. They realize that it's much better and easier to prevent a problem than to try and correct the damage created by poor environmental systems.
Working for PACCAR
For those interested in making a real difference in their lives and careers, PACCAR provides all the advantages of working for a world leader while still realizing that success is all about the individual, whether it's individual employee or customer. The company values the efforts of all its workers moving forward to make the company a better and more innovative place to work.
Throughout the over 70 years of the company's growth, it's been the employees who've come up with the superior products and services that have kept PACCAR at the head of the truck manufacturing industry. The company also has a leadership training program that allows candidates to work through a 12 to18 month specialized training program that provides short term training in many key functional systems.
Graduates of this program are placed in middle management positions in many fields including accounting, finance, engineering, information technology, human resources, sales, production or marketing.
The requirements for the program include candidates having more than 5 years of experience in the field of their choice, supervisory experience of at least one year including qualifying degrees in the area of work chosen, and willingness to be relocated as many postings may be international. Being able to function in other languages is always a plus and it's especially handy when being transferred overseas with the company. More information can be found on the company's website.