Jobs with Freightliner Trucks
One of the most recognized truck manufacturers in North America, Freightliner is owned by the world-famous Daimler Truck Company and is the nation's premier manufacturer of commercial vehicles.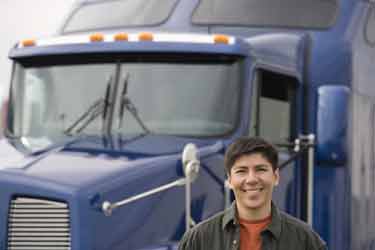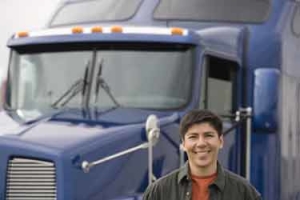 Headquartered in Portland, Oregon in the Pacific Northwest, the company offers professional career opportunities ranging from accounting and engineering to office and application management positions. Being part of the Daimler family of commercial vehicle manufacturing, Freightliner is able to access world resources and utilize tremendous strength in the commercial vehicle industry. Because of this worldwide reputation, the company is able to attract and keep only the brightest and best individuals among its workforce. The company is always aggressively pursuing new and better developments among its brands of commercial vehicles, helping it stay at the top of the industry.
Freightliner vehicles are exported to over 30 international markets making it one of the most widely marketed commercial vehicle manufacturers on the planet. The company has been at the forefront of new product design for many years and devotes large amounts of corporate resources to research and new product development.
A Career with the Best
Working for one of the world's largest commercial vehicle manufacturers has many benefits including job security and an above-average salary among other companies in the industry. Freightliner manufactures a wide range of commercial vehicles including medium, heavy-duty and specialized chassis vehicles.
The company is the largest manufacturer of heavy-duty diesel vehicles in the nation and a leading maker of medium-duty vehicles as well. Under the Daimler corporate brand, the company also manufactures construction and vocational vehicles, transit system and school buses, emergency service vehicles such as fire engines and chassis systems for manufacturing motor homes on. The company's commitment to customer support is among the highest in the industry and includes rock-solid warranty plans, financial support and service plans that are without equal in the industry.
Freightliner recognizes the importance of loyalty and superior skills in their employees and regularly rewards them with specialized award programs and bonus packages. The company knows that to be successful in their industry they need to take care of their employees who in turn maintain an excellent level of service with the company's customers around the globe. Freightliner regularly hires summer interns in the fields of computer science and engineering (mechanical and electrical) with a base salary of $15-$17 an hour.
The company is always looking for skilled workers willing to start a career with them and work in the international commercial vehicle industry. Freightliner has a wide range of benefit plans available for its employees including vision, dental, health and drug management plans. Working for Freightliner is one of the best ways to see what the international commercial vehicle industry is all about. For more career information on working for Freightliner, visit their website.