Driver Jobs with Wilson Trucking
Wilson Trucking Corporation was founded in 1926 to fill the need for a consistent and reliable cargo transportation company.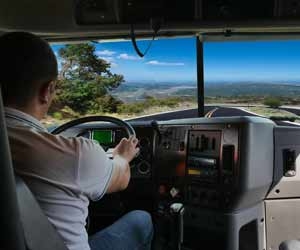 The company began offering unparalleled service back then and has continued this level of service to this day. The company prides itself on being able to evolve with the ever-changing needs of its customers. With a workforce of over 2000 highly-skilled and dedicated employees, Wilson is a quality-driven organization and takes pride in meeting the transportation needs of each customer. Wilson's mission is to set the gold standard for excellence and reliability in the LTL trucking industry by offering the best service to our customers throughout our regions of service. By training employees to be the very best they can be, Wilson Trucking Corporation provided the highest level of service to all our customers. By utilizing the newest technology in the industry, Wilson is able to provide the best, most consistent level of reliable service in the marketplace.
Specialized Shipping Services
Wilson Trucking Corporation has long had a specialized loss and damage program in place that has resulted in the company receiving high performance awards for the past several years. The company has won many customer appreciation awards for quality over the past several years as well. Whether customers require LTL, expedited, specialized container handling or international shipping, Wilson Trucking Corporation can handle the job. The company specializes in customizing shipping solutions that match every supply chain component. The company handles pickups and deliveries throughout thousands of communities in the Southeast U.S. through 44 modern terminal facilities.
All Wilson terminal facilities do their own hiring of drivers and terminal employees, however resumes for office positions in sales and management can be left at the company's corporate office.