Schneider National Jobs
Schneider National offers many services to its drivers that other companies simply overlook. With over thirty locations in the U.S. and Canada, the company works closely with its drivers through its 18 full-service operating centers. Employees who make their career with Schneider National enjoy steady work and job security unknown in many other professions.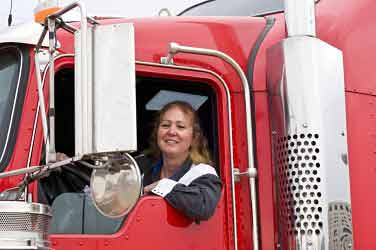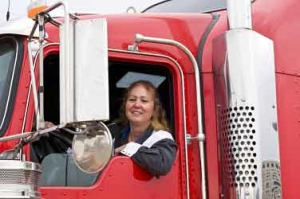 If you've heard about the truck driver shortage in America, you know how important it is to find the best truck driving company for you to be part of. Truck driving with Schneider National allows flexibility in your career that will suit your lifestyle and location needs. Even if you've never driven a truck before, you can still have a wonderful career with this company. The Schneider Training Academy will provide you with world-class training to teach you how to drive a tractor trailer. Upon graduation, you'll immediately start working for the company and gradually pay off the cost of the training course, with minimal monthly payments.
Schneider National offers a wide range of options for its truck drivers with varying pay scales and benefit and bonus packages available. One of the most popular is with the Expedited Division which teams drivers to pick-up and deliver priority dispatch loads that need to get to their destination in a short period of time. With 99% no-touch freight and a high (70%) drop-and-hook, these loads are very lucrative and satisfying for team drivers. The new Elite Program also allows for job progression and improved benefits for top-performing teams. The best teams get access to top-notch maintenance, equipment and dispatches along with other benefits. As the best earners in the industry, the company makes sure that its team drivers are well taken care of. Team drivers working with Schneider National can earn more than $135,000 annually, with a referral bonus if you bring in your team partner or another driver. These qualify as high paying careers by anyone's standards. The top driving team earned over $175,000 last year!
For those drivers interested in more regional truck driving careers, Schneider National offers its Intermodal Division with short-haul driving positions carting freight from rail yards (drayage assignments).
Combining rail service and highway trucking duties, this position allows drivers to enjoy time at home either daily or through the week, which makes it attractive for drivers with families. The average pay range for Intermodal drivers is $32,000 to $53,000 depending on driving experience. Drivers need to be over 21 years of age, hold a valid driver's license from your state of residence, and have a clean driving record and solid work history. If you'd like more information on a trucking career with Schneider National, or if you want to enroll in our world-class driver training program, call 1-800-44-PRIDE (1-800-447-7433) or apply online.
Find Schneider National job opportunities in the JobMonkey Job Center right now – they're just a click away.