Jobs with Arrow Trucking Company
Arrow is one of the largest trucking firms in the country located in Tulsa, Oklahoma. For those people looking to make their career in the world of trucking and transport, Arrow has a wide range of positions available as over-the-road flatbed carriers, heavy haul and regional flatbed drivers.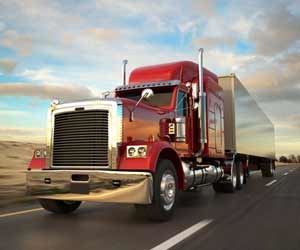 Even those drivers just starting out in the industry can join the company's entry-level program and start off slowly in the industry, learning as you go. One of the most successful programs in the company features owner operators driving their own vehicles for the company. For those drivers who want to eventually own their own rig and drive for the company, the lease purchase program is the best way to make this dream come true.
Flatbed line haul drivers working for Arrow can apply from anywhere in the United States, and the operating area can be anywhere in the U.S. and Canada. The pay rate is on a scale and starts out based on verifiable trucking experience. The rate is payable whether the trailer is full or empty and starts at 34 cents a mile for the first 90 days of employment. The rate rises to 36 cents per mile after 90 days and continues to go up as you continue driving for the company. After 5 years of experience you'll be earning 38 cents per mile as well as a safety bonus of $250 each quarter that you drive without incurring any of the following:
Preventable accidents/incidents
Cargo claims
Preventable injuries while on the job
Working after hours set by regional law enforcement through roadside inspections
Speeding or parking tickets
Problems with customer service resulting in financial charges in excess of $100
Flatbed Line Haul Drivers
Arrow drivers enjoy some of the best bonus and driving programs in the industry. The vehicles used are generally newer-model air-equipped tractors with all the newest amenities for making traveling on the road a comfortable place to work. Monthly bonuses are paid to line haul drivers that have a minimum of 10,000 safe driving miles each month as well as safe driving bonuses paid out throughout the year. Commodities hauled while a line haul driver can include any of the following cargo:
Raw & structural steel
Building materials
Pipe, tubing, & lumber
Machinery & oil drilling equipment
Industrial equipment
Arrow has a Trucking Lease Purchase Program that is an excellent way to move into owning and operating your own transport vehicle and move your trucking career to the next level. The company has owner/operator drivers throughout the United States and Canada, working hard to deliver their goods and keep the supplies moving. Some things to keep in mind when becoming an owner/operator with Arrow include:
All mileage is paid whether trailer is loaded or empty
Base rate of pay is $.90 cents per mile
Fuel Surcharge paid out at $.50 cents per mile (or the national average price)
Tarp Pay is $40.00
Drop Pay can be up to $200.00
Safety Bonuses and programs can be up to $1,100.00 every year
Referral Bonuses for bringing friends and family to Arrow
Expenses such as scales, permits, cargo liability insurance and current remaining license year's fees are paid