Types of Commercial Driver's Licenses
As you might expect, there are special classifications of licenses just for truck drivers with different classes in each designation. Before you apply for a commercial driver's license (CDL), you should try to decide what sort of truck you might like to drive. Learning to drive a truck that makes deliveries around a town or city and becoming qualified to drive a large rig across the country are completely different when it comes to levels of CDL training. Many companies that employ truckers straight out of training school also provide an on-the-job training program which helps dramatically when it comes to actually learning to handle the big rigs.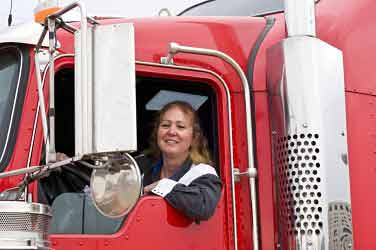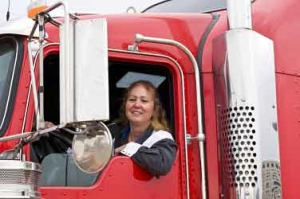 There are three main levels to commercial driving licenses with varying amounts of study involved in each. The Class A CDL is required if you will be driving a long-haul rig with a trailer that can transport more than 10,000 pounds. The Class B CDL is for large trucks hauling trailers with loads of less than 10,000 pounds. Finally, the Class C CDL is required if you will be driving any vehicle with the capacity to transport 16 or more passengers, or that is used to transport hazardous materials. Additional testing is usually required if drivers want to operate vehicles with double (tandem) trailers, liquid transport tank trailers, hazardous materials transport or a combination of hazardous and liquid transport trailers. As you may imagine, extra training will usually end up costing you more money, but the companies that you will end up working for may actually subsidize this extra training as an investment in their human resource pool of drivers. A trucking company that has competently trained drivers will always do better than a company that hires drivers and simply hopes for the best. It's important to have at least the bare minimum of CDL training to ensure that trucking companies will hire you and help you to become a better and more skilled driver.