Introduction to Outdoor Jobs
Can you think of a better way to spend a summer? Or to embark on a new career? With an outdoor job you will gain new skills, sharpen your awareness of the natural world, make friends, and help the environment. You'll also gain self-reliance and respect for the forces of nature. One seasonal outdoor worker sums up his experience:
"The only drawback for me was that the summer went by too fast. Working outdoors is a great experience, for the work and the skills you learn as well as the friendships you develop. Sometimes the conditions – the rain, for example – were hard to adjust to. But the wildlife, the full moon rising over the mountains, and the scenery more than made up for the difficulties. If you have a love of nature and the environment and can't stand being inside on a sunny day, then working in the outdoors is for you."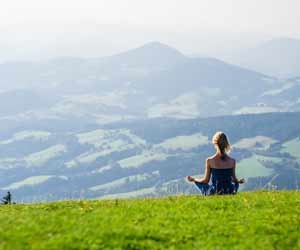 Whether greeting hundreds of visitors daily, fighting fires in a line of thirty of your peers, or patrolling the backcountry alone for a week, you'll learn to test your limits, work as part of a team, and share our country's natural wonders with the public. Your training might include learning to operate a chainsaw, drive a two-ton flatbed truck, build a bridge, or conduct an archaeological dig.
Your summer job could lead you to a degree in horticulture or a career in wildlife management.
You might receive an invitation to return next year, or a transfer to the park of your dreams. A woman who spent a summer working at a national park found some far-reaching benefits:
"I now work for an environmental education office, a job I got because of my park experience and through contacts I made working there. I might be going back to the same park next summer, or move to another park. Just having worked for the park once increases your chances of getting hired again."
If you also want to pursue peak seasonal employment, you'll spend the summer sweating, breathing fresh air, and watching the sun set. In your free time you can hike, fish, mountain bike, swim, and write in your journal. In the fall you'll return to the city with practical outdoor skills and, most likely, a decent amount of savings.