Forest Volunteer Program
If you missed out on a paying position this season, or simply want to give back to the community, volunteer positions are always available.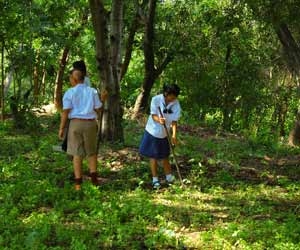 The Forest Service Volunteers program provides much needed and appreciated assistance in all of the Forest Service programs and activities, excluding law enforcement. The sheer diversity of available projects and positions, and the lure of working in some of America's most beautiful natural forest lands, has drawn many to the cause. Since its inception, the program has attracted over 1.2 million participants whose work has been valued at over $505 million.
People have many reasons for engaging in volunteer work in the National Forest Service. Some do it for the educational and vocational incentives of earning college credit or developing their job experience. Others like the idea of working outdoors, donating community service, being able to pursue an interest such as hiking or bird watching, or simply enjoy the appeal of living in or near a National Forest and the new perspective that experience can bring to their everyday lives.
FACT! National Volunteer Week is in April. During these seven days, everyone is encouraged to donate their time in some way, and celebrate the powerful rewards of volunteering.
Job Descriptions and Volunteer Agreements
The incredible diversity of volunteer projects and positions allows people of all interests, ages and abilities to participate in the Forest Service Volunteers program. Although the potential duties are many and varied, here's a taste of the different types of duties and activities that volunteers perform:
Trail building, repair, and maintenance
Campground hosting and maintenance
Visitor Center and Ranger Station reception
Conservation education
Wilderness restoration
Planting and seeding
Construction, repair, and maintenance of fences, picnic areas, and nest boxes
Clerical and customer service work
Fire prevention practices and education
Assisting scientists, historians and foresters with field work
Rather than applying for a single job or project position, volunteers apply through one of three volunteer agreements: international, individual and sponsored service. The international agreement is geared towards international participants. The individual agreement is for people who wish to donate their time and services, and are not associated with any group or sponsoring organization. The sponsored service agreement is used for volunteers who are affiliated with an institution, organization or unit of state or local government, which recruits, trains, and hosts them in partnership with the Forest Service. The Girl and Boy Scouts, Back Country Horsemen, and state Trail Associations are all examples of sponsored service groups.
FACT! Out of all the adults who volunteer in the United States, two thirds began volunteering when they were younger, or had parents who volunteered.
Qualifications, Training, and Reimbursement
Qualifications and eligibility for volunteer assignments are negotiated and determined during the approval process for your volunteer agreement. Criteria for the basic functions and abilities required for a volunteer position or project are discussed and verified with the Forest Service officer in charge of reviewing your volunteer agreement. If you have any health issues, such as allergies or special diet needs, now is the time to make that clear so that your supervisor can be aware of them and plan to prevent any potential problems.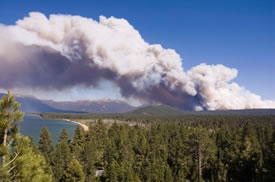 If you are under the age of 18, you must have written consent to volunteer from one of your parents, and some project activities cannot be performed by minors.
Other than these stipulations, volunteers need no special training, skills or education prior to beginning work with the program. You will be placed with appropriate projects and programs, and will be given any knowledge or skills needed in order to perform you duties. For safety reasons, volunteers always work under the guidance and supervision of qualified personnel who are ready to assist with any problems or issues which may arise.
Volunteering your time and service means that you won't be receiving a paycheck for your efforts, but necessary expenses such as for food, lodging, transportation and uniforms may be provided or reimbursed by the Forest Service or associated parties. Reimbursement and provision is negotiated on a case by case basis, so make sure you are aware of the situation before you begin your volunteer work.
Forest Volunteer Program Summary:
Forest Service Volunteers work under one of three agreement types: international, individual, and sponsored service.
Project and position eligibility is determined by the Forest Service officer in charge of approving your volunteer agreement.
Volunteers must be over 18 years of age or have written consent from one of their parents.
Volunteers always work under the supervision of qualified personnel who can give assistance or solve problems as they arise.
Volunteers are not paid for their time, but may be able to get incidental expenses reimbursed or provided for on a case by case basis.